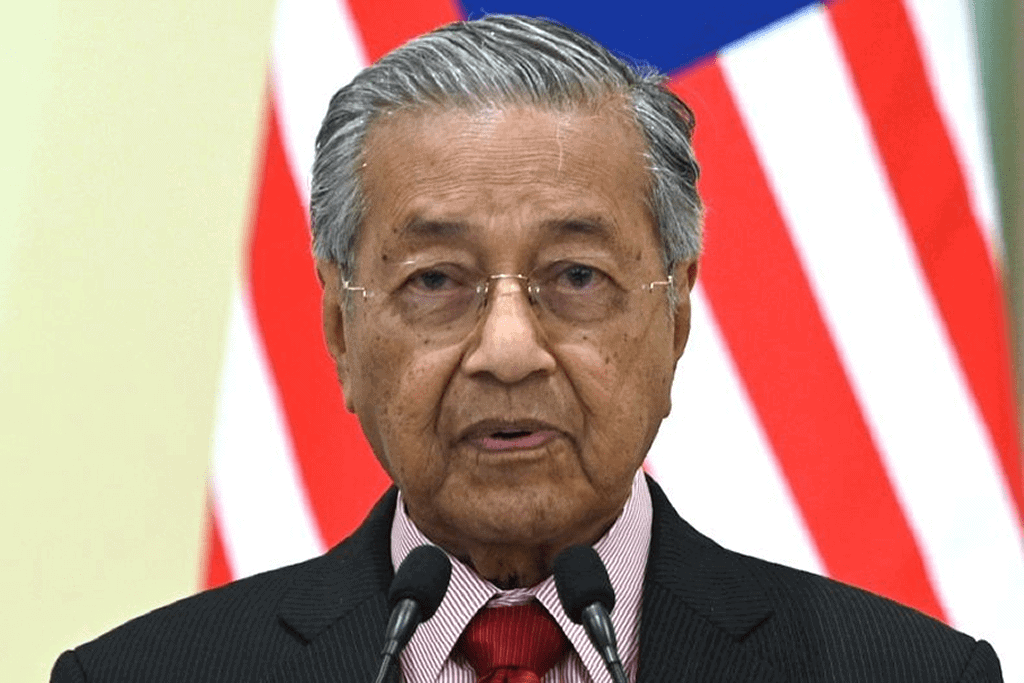 King of Malaysia accepts Mahathir's resignation.
Last updated on February 22nd, 2023 at 06:46 am
On Monday, the King of Malaysia accepted the resignation of Prime Minister Mahathir Mohamad and asked him to continue his work until a new prime minister is chosen and a new government is formed. "His Royal Highness has given his approval to appoint Dr. Mahathir Muhammad as interim Prime Minister pending the appointment of a new Prime Minister," Chief Secretary Mahd Zuki Ali said in a statement.
The resignation of Mahathir, leads to the dismantling of a coalition with his former rival Anwar Ibrahim, who had won a surprising victory in the 2018 elections. The resignation does not come within the framework of Mahathir's promise before the elections that he would hand power to Anwar.
The decision, which Mahathir did not explain, comes in the wake of surprising talks at the weekend between the coalition and opposition groups about forming a new government. But Anwar and people close to Mahathir said he had resigned after accusations he was seeking some kind of partnership with opposition parties that he had defeated less than two years ago on the basis of an anti-corruption program.
"He saw that he should not be treated in this way by linking him to working with those who we think are totally corrupt," Anwar told reporters after a meeting with Mahathir on Monday morning. "He made it very clear that he will not work in any way with those associated with the previous regime," Anwar added.
But it was not clear whether this resignation represented the end of the road for Mahathir, as at least two parties from the ruling coalition invited him to remain as prime minister. Some opposition elements also agreed to support him.
"The way is open to him … If he thinks about returning as prime minister, he is free to choose his partners or who wants to participate in the government," said Ibrahim Sufyan, director of the Merdeka Center for Measuring Public Opinion.
Read More:- How I ll Prepared Is America To Handle Coronavirus
The Mahathir office said that he had submitted his resignation letter to the king of the country and was then seen arriving at the palace to meet the king. Three insiders said that Mahathir, who ended his retirement to run in the national elections in 2018, also resigned from the Persato party he had formed before the elections.
Sources said that there might be a confrontation between Anwar and an alliance between Mohieldin Yassin, head of the Persato party, and Azmin Ali, who was removed on Monday from the Anwar party.bUnder the Malaysian constitution, anyone who can achieve a majority in Parliament can demand the formation of a government. The king's approval must be obtained before any prime minister takes the oath.
A person close to the Mahathir party said that if anyone did not achieve a simple majority in the 112-seat parliament, the option of holding new elections would be on the table. Anwar did not say in public statements on Monday whether he would ask to form a government. He said that he had met with the king to present his point of view and sought the advice of the king in order to achieve the best for the country. Another source said about the formation of the new government, "It seems that it is a matter of competition now … Who can achieve the majority?"
To Read More Latest Asia Pacific News