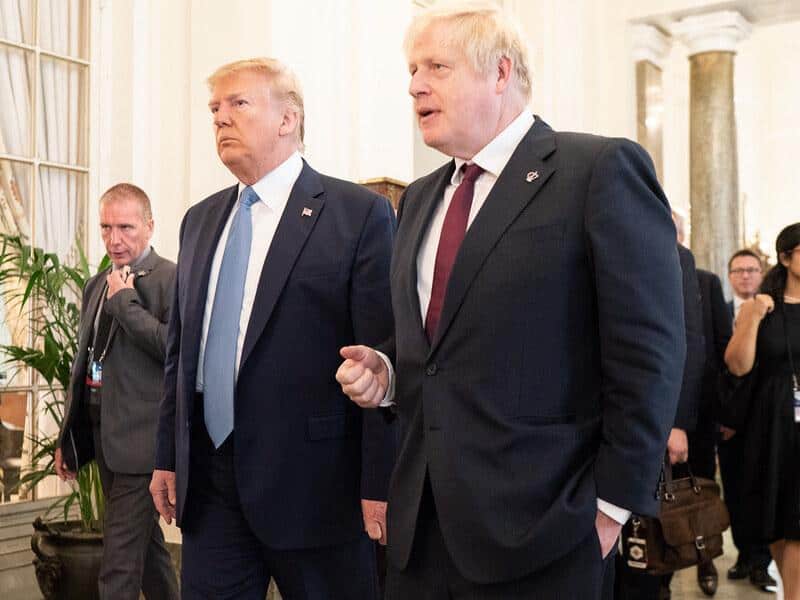 Johnson expressed support for the "deal of the century"
Last updated on February 17th, 2020 at 11:52 am
By Julia Dzekish.

British Prime Minister Boris Johnson expressed support for US President Donald Trump's Middle East settlement plan, emphasizing the importance of a two-state solution and the unacceptability of annexation of Palestinian territories. This is stated in a communiqué circulated by the office of the head of the British government following a telephone conversation on Thursday with Johnson and Israeli Prime Minister Benjamin Netanyahu.
"They discussed United States proposals for peace between Israel and Palestine, and the prime minister reaffirmed his support for US efforts. He also clearly outlined a long-standing position in the UK on the importance of a two-state solution and our rejection of the unilateral annexation of territory." – says the communique.
The leaders also discussed relations between the two countries in the light of the British withdrawal from the EU on January 31, including in the field of trade.
On January 28, Trump, together with Netanyahu, announced in Washington the key provisions of the so-called deal of the century – a plan for a Palestinian-Israeli peaceful settlement based on mutual recognition of the two states.  Washington suggests inextricably linking Palestinian territory, consisting of the Gaza Strip and the West Bank, with high-speed transport links, and recognizing only part of East Jerusalem as the capital of the Arab state (according to Netanyahu, we are talking about the Jerusalem suburb of Abu Dis).  At the same time, the owner of the White House called all of Jerusalem "the indivisible capital" of Israel and announced the US intention to recognize Jewish settlements as Israeli territory. you can see more news middle east latest news.