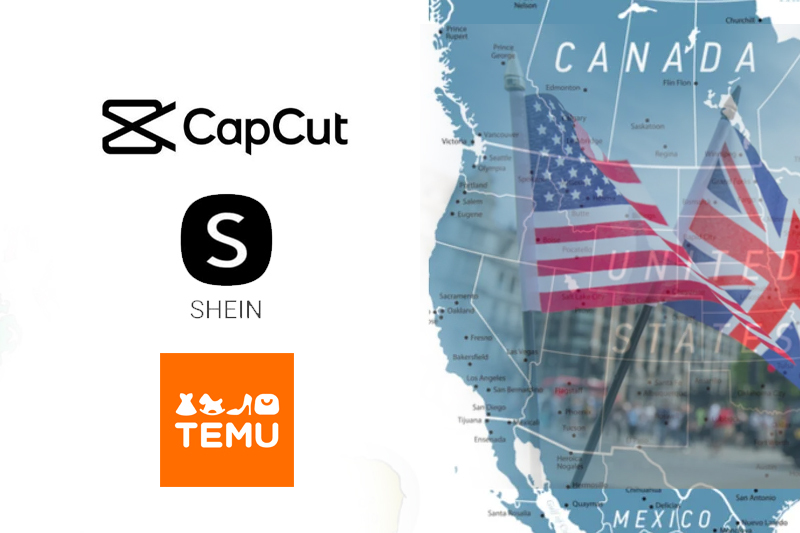 Is TikTok the only Chinese app taking Western markets by storm? Nah!
Is TikTok the only Chinese app taking Western markets by storm? Nah!
Short-video platform TikTok is potentially the most popular free application in the US. But in recent days, it has been making headlines not for its features but for its alleged connections with the Chinese Communist Party.
Last month, its CEO, Shou Zi Chew, faced a relatively more bruising four-and-a-half hours of questioning at a US congressional hearing. He addressed a number of questions about TikTok's Chinese parent company ByteDance and how much access China has to the app's data.
Growing concerns over data privacy breaches have led the European Commission, Canada, the UK, and the US to ban TikTok on all government devices. However, the platform is hardly the only Chinese-owned platform taking Western markets by storm.
Keep Reading
According to Apptopia, another three of the top 10 free applications in the American markets are also owned by Chinese entities. Two of them are also counted among the most downloaded apps in the British markets. Read on.
1. CapCut
Video editing app CapCut, also owned by TikTok's Chinese parent company ByteDance, is often considered a companion editor for TikTok content creators. According to Sensor Tower, it was downloaded a whopping 13 million times in February alone.
2. Shein
Shein, a global fashion brand, was founded by Chinese entrepreneur Chris Xu and boasts of a nearly $15 billion valuation, Forbes reports. The fast fashion retailer lures GenZ users through social media influencers and hundreds of new products daily at low costs.
3. Temu
Although it's been less than a year since this shopping app, headquartered in Boston, debuted in the American markets, it swiftly outpaced Walmart and Amazon. The platform allows its users to bypass warehouse stores and purchase directly from the manufacturer.
The noteworthy success of Chinese mobile applications in the Western markets is partly down to the fierce competition that exists in their domestic market where US apps are banned, according to experts.