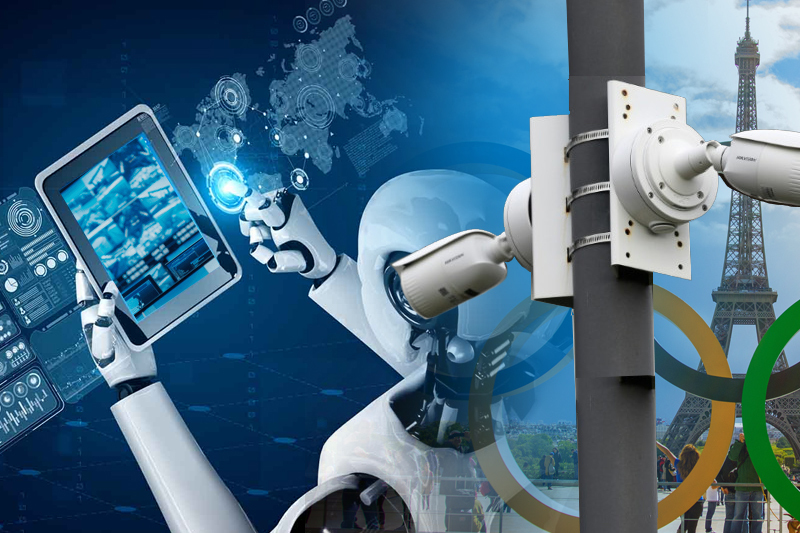 France aims to secure the Olympics using AI-powered monitoring
France aims to secure the Olympics using AI-powered monitoring
The deployment of artificial intelligence (AI)-based video monitoring during the 2024 Summer Olympics in Paris was allowed by the French National Assembly on Thursday, despite protests from human rights organizations that the technology posed a risk to individual liberties.
According to the government, algorithmic video surveillance can identify "predetermined incidents," unusual behavior, and crowd swells, helping to protect the safety of the millions of tourists who are anticipated to swarm the French capital next summer.
The greatest legislative obstacles have been overcome thanks to favorable preliminary votes in the Senate and Assembly, though it may yet face constitutional court challenges.
France would be the first country in the EU to officially permit AI-based surveillance. Several dozen European senators warned last week that this would set a concerning precedent for espionage.
Keep Reading
In support of the technology, Stephane Mazars, a member of President Emmanuel Macron's Renaissance party, said that "France will need to rise to tackle the largest security challenge in its history in front of the whole world."
Amnesty International and other human rights organizations, as well as digital rights groups, have vigorously opposed the use of AI surveillance. They claim the technology places a dangerous cap on civic liberty.
The 577-seat chamber voted in favor of the text by a margin of 59-17. The French discussion occurs while the European Union debates its own artificial intelligence (AI) act, an important piece of EU legislation that has been in the works for more than two years and that regulates the use of AI in Europe.
Along with uses by corporations, the EU legislation will also look at applications of AI in the public sector and in law enforcement. The CNIL, France's privacy regulator, supports the French government's law, so long as no biometric data is processed. Supporters of the measure claim that this is the case, but privacy experts have their doubts.