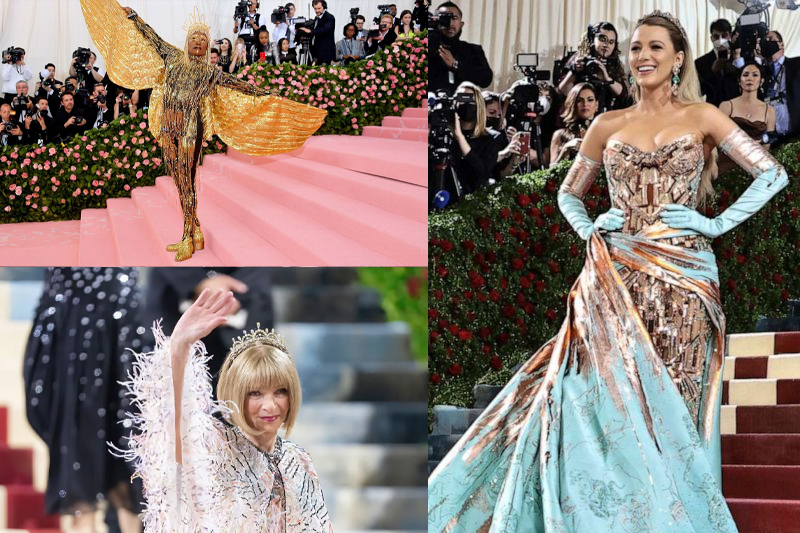 Everything You Must Know About Met Gala 2023
Everything You Must Know About Met Gala 2023
The Met Gala 2023 is set to take place at New York City's Metropolitan Museum of Art on 1 May 2023. The event is the main source of funding for the Metropolitan Museum's Costume Institute, which houses the collection of the Costume Institute.
The Met Gala is also popularly known as the Met Ball. It is an annual fundraising event held for the Museum's Costume Institute at the Metropolitan Museum of Art, Costume Institute, in Fifth Avenue, Manhattan, New York City.
The gala is usually held on the first Monday of May. A single ticket can cost up to $50,000. It is also known as the "fashion's biggest night out." The founder of the event was Eleanor Lambert, an American fashion publicist.
Keep Reading
About Met Gala 2023
Met Gala 2023 is organised by Vogue. It takes a contribution of $50,000 per seat to attend the event. Fashion designers, fashion icons, and Hollywood's biggest stars are set to attend the Gala 2023. Fashion designers can purchase an entire table at the event for at least $300,000.
Met Gala 2023 will revolve around the late German Fashion Designer Karl Lagerfeld, who passed away in 2019. Andrew Bolton, a British museum curator and the head curator of the Anna Wintour Costume Center at the Metropolitan Museum of Art, has decided on the theme of the Met Gala 2023 event.
The theme of Met Gala 2023 is "Karl Lagerfeld: A Line of Beauty" to give tribute to the German fashion icon. As many as 150 original looks will be featured at this year's Met Gala. The event is also set to showcase the evolution of Karl Lagerfeld's drawings into three-dimensional garments. Michaela Coel, Penélope Cruz, Roger Federer, and Dua Lipa will chair the Met Gala 2023. Anna Wintour, the editor-in-chief of Vogue, will also join them.