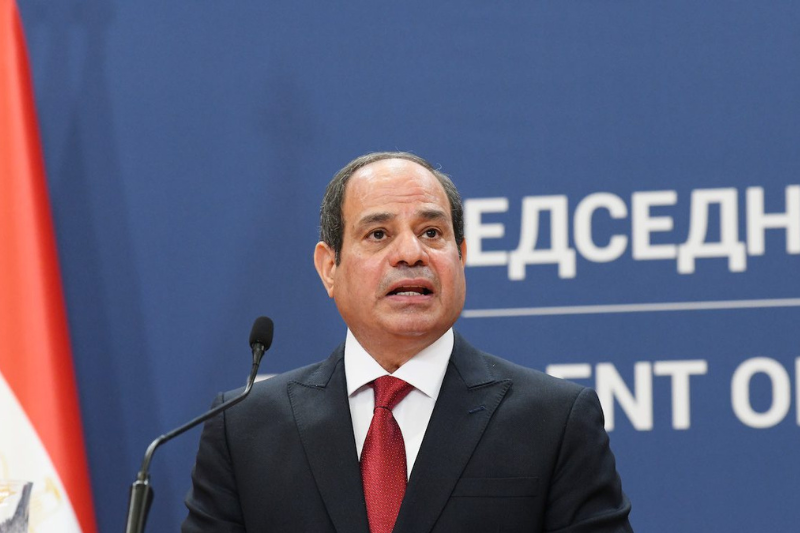 egypt's presidential election 2024 a way out of economic crisis
Egypt's Presidential Election 2024: A Way Out of Economic Crisis?
The most populous country in the Middle East is considering holding presidential elections before the end of 2023, according to people familiar with the matter, who asked not to be identified as they aren't authorised to speak on the subject.
Under the mooted plans, candidate registrations would begin in October with the vote held in early December. While there has been no official date announced, Egyptian state media has often made reference to a vote in 2024, when Abdel Fattah El-Sisi's current term ends.
While the 68-year-old president hasn't yet revealed whether he will run for another term, it's almost certain he will. He could even grab a comfortable win, barring unforeseen circumstances. The election planning comes amid one of the most troublesome economic crises in Egypt.
Early Elections Could Affect Efforts To Enact Reforms Sought By IMF
The North African country of some 105 million people is mired in an economic maelstrom that has seen inflation rise to a record high and left millions of Egyptians struggling to get by. Last year, authorities agreed a $3 billion rescue package with the International Monetary Fund.
However, subjecting the government to public judgement this year may make it increasingly difficult for authorities to speedily enact reforms sought by the Washington-based lender. The Egyptian Pound has lost almost half its value against the US dollar since early 2022.
While the currency has been stable on the official market at around 30.9 per dollar, it trades on the black market roughly 20% weaker at around 39.5, highlighting a deep shortage of foreign exchange. Any more weakening of the pound would become difficult for the country to tolerate.
Keep Reading
Amendments Could Allow El-Sisi To Remain In Power Through 2030
Egypt is gearing up for a presidential vote. According to its constitution, the electoral process must begin at least 120 days before the end of the incumbent president's term. Meanwhile, the outcome must be announced at least 30 days prior to the end.
El-Sisi was first elected in 2014, a year after leading a military-supported uprising that ousted Mohamed Mursi. Four years later, he got elected for a second term after all notable challengers either bowed out or were disqualified. His last-minute rival won less than 4% of the vote.
In 2019, Egypt's parliament approved constitutional amendments, including one that extended the presidential term to six years from four. While the country has seen substantial investments in infrastructure under El-Sisi, critics demand more spending on public services.