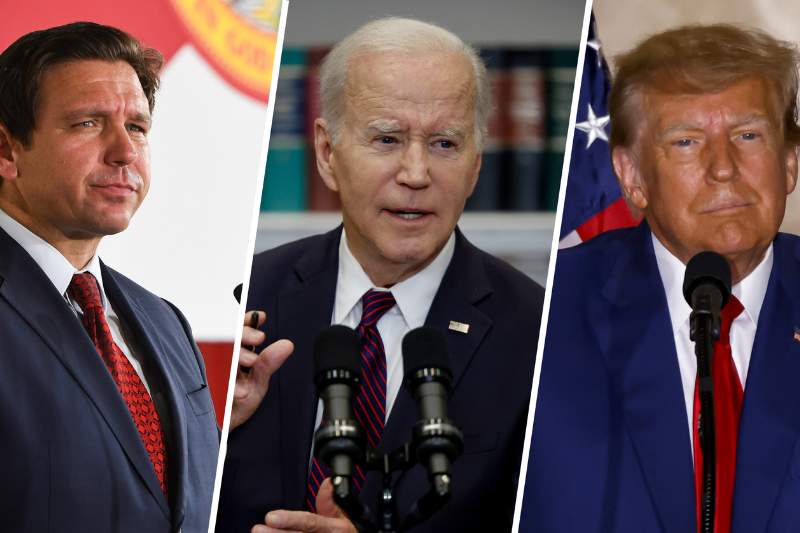 will the age factor determine the 2024 us president
Will the Age Factor Determine the 2024 US President?
Age is certainly not just a number, it affects health, lifestyle. There are age-related health problems like weakness, hearing loss, and dementia, among others. But politicians have an edge over age, there is no age limit.
Many countries have prime ministers and presidents who certainly over 70s or 80s. This reflects that how old someone feels, does not always match the number of years that they are. But then there are cases like when 90-year-old Senator Dianne Feinstein fell and was hospitalized, and US Sen. Mitch McConnell froze mid-sentence while giving a lecture in July 2023. McConnell is 81-years-old.
A month earlier, at a US Air Force graduation ceremony President Joe Biden tripped over a sandbag. This incident made people all over the world reel over in embarrassment and question whether Biden should hang up his boots.
Not Fit to be US President
President Biden, who turns 81 in November, has said in interviews that he is up for re-election and capable of running for a second term. But Americans are not convinced. A survey highlighted that 37 percent of Democratic and Independent voters said Biden's age makes them less likely to vote for him. But the majority, 57 percent, said age doesn't make a difference.
However, a Wall Street Journal poll established that a whopping 73 percent of voters believe Biden is too old to run for president. 47 percent of the participants said the same about 77 –year-old Donald Trump.
Keep Reading
An analyst said many Democrats are screaming in their heads that Joe Biden is unpopular and too old and should be running for a second term. But no one wants to take the risk running against him in the primary process, just for the mere reason that failure will weaken the Democratic party and kill one's career. That's a huge risk.
But Americans don't want to risk their country to an 81-year-old, with shaking hands and fingers, short memory span and poor body coordination.
Fresh, Youthful Leader
When you look at the candidates running for the 2024 Presidential Election, there is definitely freshness and youthfulness but lack the experience. And voters don't think this is what the US needs right now. Lindsay Chervinsky, a presidential historian, said aging is an individual process. She believes age can bring wisdom and experience. 
Another expert highlighted that with changing lifestyles, life expectancy of individuals has increased. Customized diets, medicines and advancing technology are helping people live longer. They are more capable in later years because they are healthier.