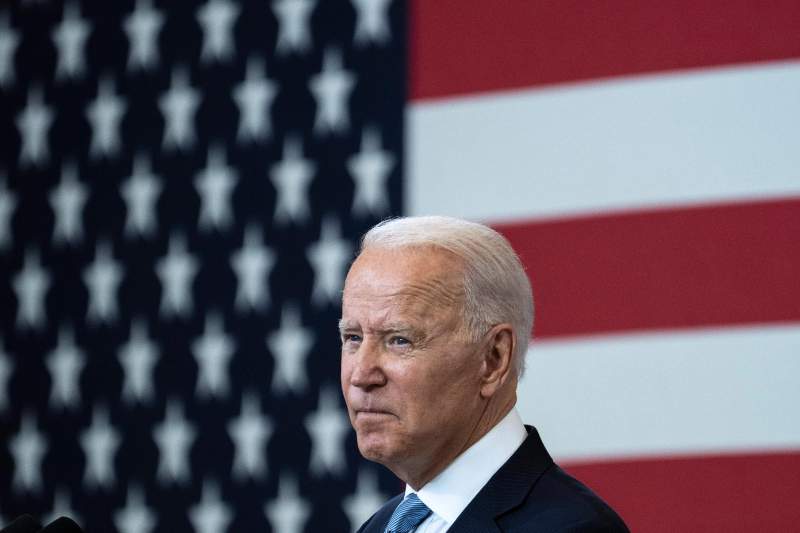 why are democrats pushing joe biden for second term
Why are Democrats Pushing Joe Biden for Second Term?
The Democrats seem to be losing steam and seeing the reality as it is, Joe Biden is old and has run the United States aground, with handling of the economy nearly losing its standing in the Middle East.
US President Joe Biden might have gained an edge over China at the recent G20 summit in India and transformed relations with Vietnam to strategic, but it's not enough. Majority Americans don't want the "old man" to be their president. Added to the alleged corruption and scandals surrounding the Biden family, specifically first son Hunter Biden, Americans are taking a step back.
A Risky Affair for the Democrats
But the same cannot be said for mainstream Democrats. They are still pitching him for a second term. Are the Democrats shy or they don't have a good candidate to put up on the platform? An NBC News poll in April found that more than half the Democrats don't want to see Joe Biden run again.
And then there are the likes of black sheep like Marianne Williamson and Robert F. Kennedy having presidential dreams. As for Vice President Kamala Harris, sources say it's better that she doesn't run. Former US House Speaker Nancy Pelosi recently praised Harris as politically astute, but shied away from saying whether she was the best running mate for Biden. When insisted, she only replied "He thinks so, and that's what matters." Pelosi added that Harris is values-based, and consistent with the president's values. 
Keep Reading
Costas Panagopoulos, head of Northeastern's political science department, believes it's a risky affair for a party to challenge its own leader. It can potentially do a lot of damage – especially when it's an intra-party challenge to an incumbent president. Panagopoulos gave the example of Ted Kennedy's challenge to Jimmy Carter in 1980, which saw Carter's landslide defeat to Ronald Reagan, likewise when George H.W Bush ran for office in 1992.
Leadership Vacuum in Democrats
Moreover, there's also a leadership vacuum in the Democrats. Same is also the case for the Republicans. Panagopoulos says this could be a real opportunity for ambitious politicians to climb up the leader. If they don't make it to the top in 2024, it could propel them ahead of the pack in the future race.
Political analysts say the leadership vacuum can be attributed to the culture of polarization. There's also the call to make way for younger leaders. Dean Phillips, a Rep of Minnesota, believes other leaders have a far better chance and don't have the (age) risk that Biden has.
Others argue Biden kept Donald Trump away in the last run, and can surely achieve the same this time around.