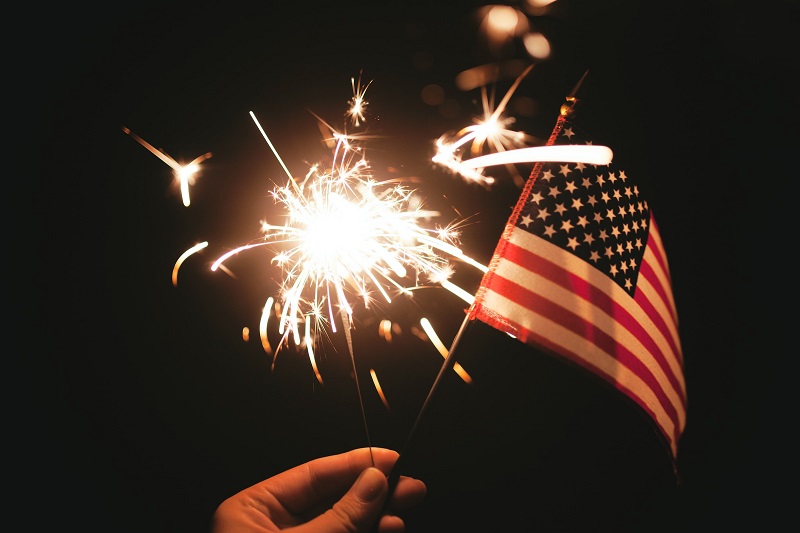 Donald Trump's dominance of Republican race has America bracing for deepening political trauma
Donald Trump's dominance of Republican race has America bracing for deepening political trauma
As Americans celebrated the Fourth of July, marking their independence from Britain, the country also prepared for a toxic presidential race likely to push the election system to its limits and deepen the political trauma as well.
Both Donald Trump and President Joe Biden posted messages concerning the federal holiday, but in their own unique ways. The former leader shared his messages celebrating the Fourth of July on Truth Social in between dropping posts attacking Biden, his son Hunter Biden, and polls showing his chances at clinching the Republican Party's presidential nomination in 2024.
One post on Truth Social was about a video clip of the presidential candidate delivering a positive message during his recent rally in South Carolina. He could be heard highlighting the role "brave American patriots" played centuries ago – taking the names of Benjamin Franklin, George Washington, Thomas Jefferson and South Carolina's Francis Marion.
Keep Reading
Trump talked about the American ancestors who conquered a dangerous frontier – fighting battles and pouring out their blood, sweat and tears to make America "the greatest nation in the history of the world."
In comparison, Joe Biden's Fourth of July messages were more of the traditional kind. He posted a video of himself and first lady Jill Biden watching a fireworks display at the White House. "We celebrated independence, liberty and freedom at your house," he captioned the post.
The president also took to his personal Twitter account to share an Independence Day post. "I'm thinking of the countless service members who sacrifice so much to keep us safe," he wrote.
Biden was also seen at an event at the White House with military families as part of the Fourth of July celebrations. "You remind us that democracy is never … guaranteed … We must always cherish it, defend it and strengthen it," he added.