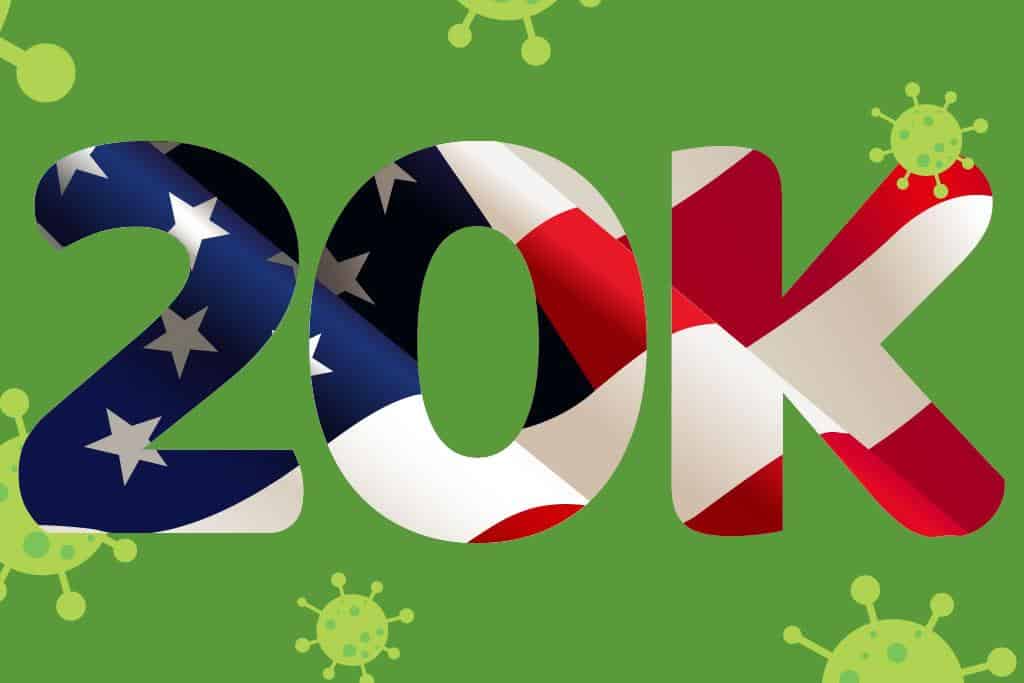 Coronavirus: 62,200 deaths in Latin America, 20,000 new cases per day in the United States
The coronavirus pandemic continues to besiege Latin America, and in the last 24 hours, the infection curve is soaring with 1,238,101 cases (+84,163), while the deaths have reached 62,195 (+2,851). This is what emerges from the data of 34 Latin American nations.
Brazil continues to attract the attention of experts both for the number of infected people, 645,771 (+30,830), and for the number of deaths which are 35,047 (+1,005). Peru came in second with 187,400 total cases (+5,162), and Chile third with 122,499 infections (+1,448). Among the nations with more than 5,000 infections, there are Mexico (110,026), Ecuador (41,575), Colombia (36,635), the Dominican Republic (18,708), Argentina (21,037), Panama (15,044), the Bolivia (12,245), Guatemala (6,154) and Honduras (5,880).
According to Worldometer, there are now 2 million coronavirus cases in the US and 111,000 victims. But the most alarming figure – underlines the New York Times based on its database – is that we still travel to an average of over 20 thousand new cases per day: 21,614 on Thursday, especially in the south of the country and in part of the west coast characterized by new outbreaks. Great concern is also linked to the possible surge of the infections due to the protests taking place across the United States. The surge in cases in certain parts of the country, in fact, may be related to the number of states beginning to loosen lockdown restrictions and the number of people protesting police brutality and anti-blackness.
The number is lower than the April peak of new coronavirus cases, but the number of new cases shows passing the peak doesn't mean the pandemic is over. According to New York Times, more states have seen a rise in new cases than those that have seen a decline. According to its database, 18 have seen a rise over the past two weeks, 15 have seen a decline, and 17 have stayed roughly the same. The coronavirus COVID-19 is affecting 213 countries and territories around the world and 2 international conveyances.
Libya has registered another 30 new coronavirus infections in the last 24-hours, bringing the total number of confirmed cases in the country to 239. The Libyan National Center for Disease Control announced on its Facebook page, adding that while the dead remain 5 and the cured 52, the currently positive people rise to 182. India overtook Italy as the sixth country most affected by the coronavirus pandemic after another peak of confirmed infections in a single day. The Indian Ministry of Health on Saturday detected 9,887 new cases, bringing the total to 236,657. The dead in the country are 6,649 so far.
Also Read:- UAE sent 6.6 tonnes of medical material to UK, boosting PPE production