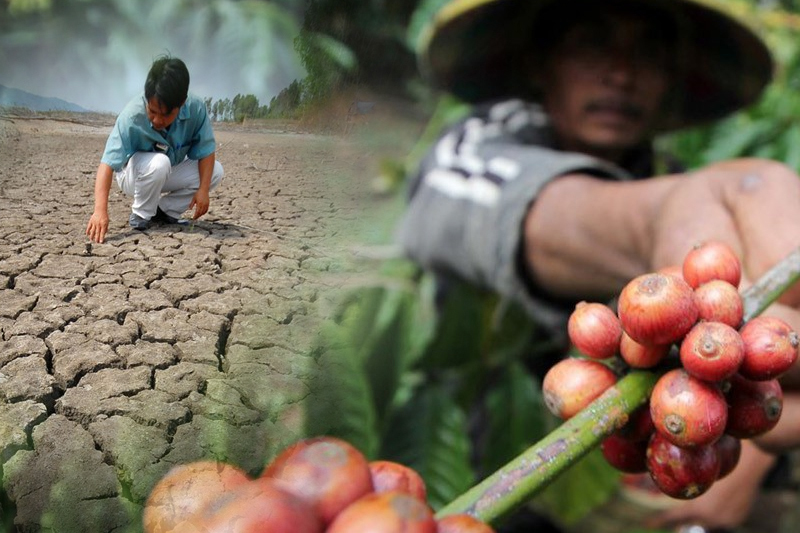 climate change can cut indonesias rice and coffee produce report
Climate change can cut Indonesia's rice and coffee produce: Report
Climate change can drastically impact rice and coffee production in the Republic of Indonesia, according to a recent study by a team of scientists and the United Nations climate science panel.
Also Read – UNDP data: Climate change impact more extreme in certain places
The recent study titled "Impact of Climate Change in Indonesian Agriculture" will be published by a team of scientists led by a co-chair of the UN's climate science panel. The report has indicated that carbon emissions can reduce rice and coffee production in Indonesia.
According to the study, climate change could cut Indonesia's rice production by millions of tons a year, which can lead to price increases of more than 50 per cent. Reportedly, lower carbon emissions could also lead to reduced rice production and price rises but to a lesser extent.
Indonesia is the fourth-largest rice producer in the world. According to the report, production cuts can have a "disastrous effect" on the world's poorest people. Indonesia's coffee exports could also fall around 2-35 per cent due to continued carbon emissions.
The study also projected an increase in coffee prices of around 32 per cent by 2050 for Arabica and Robusta bean varieties. It indicated that Indonesia's decreased coffee and rice output could also affect the global supply chain. The report further revealed that climate impacts could reduce Indonesian rice production by 3.5 million tons.
Reportedly, a rise in sea level could also impact production. It can cause a 50 per cent loss of productivity as rising sea levels may also increase the saltiness of soils.
Also Read – Climate change: Kilimanjaro's and Africa's last glaciers to go by 2050, says UN
Indonesia's main governmental research agency, BRIN (Badan Riset dan Inovasi Nasional), said that extreme climate conditions can cause a significant reduction in agricultural production. Elza Surmaini, an author of the study from BRIN, said that climate change could affect Indonesia's agricultural sector and the world's agricultural supply chain. Surmaini further said, "We must improve our mitigation efforts to ensure food security."