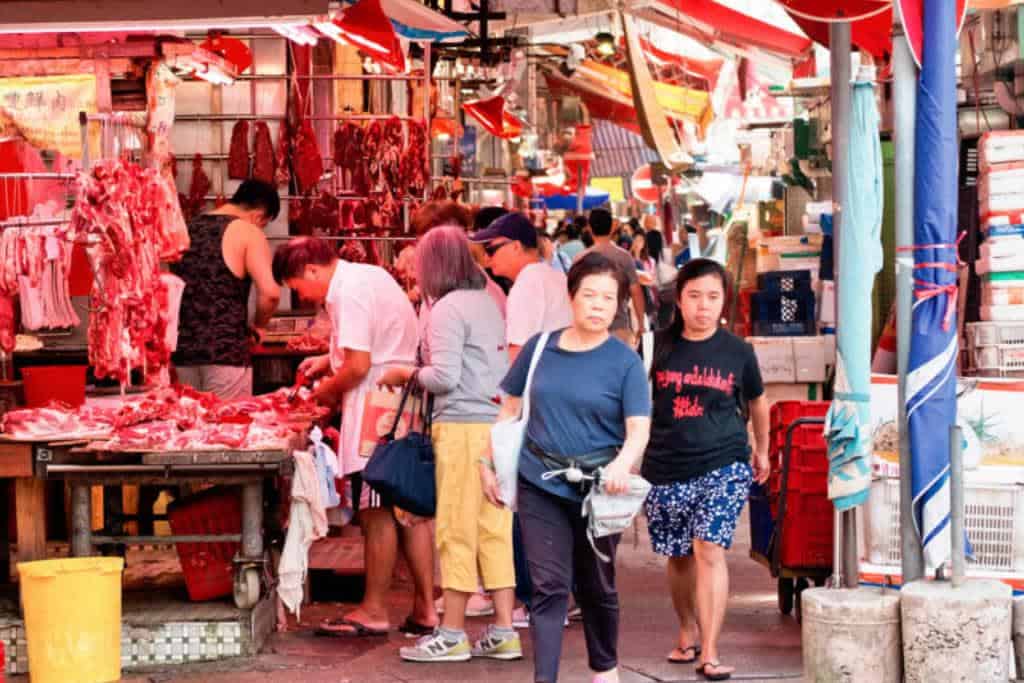 China's wet markets open amid global pressure for ban on wildlife trade
Even as the coronavirus pandemic continues to paralyze the health system and economy all over the world, China's wet markets have, reportedly, started to open up. Notably, it has been suspected by the experts that the COVID-19 virus resulting in the deaths of thousands of people across the world emerged from wild animals from the wet markets in China's Wuhan city. Following the initial pandemic outbreak in Wuhan, approximately 20,000 wet markets were forced to close shop in China. After China's lifted the lockdown earlier in April, the wet markets have started opening up in several parts of the country.
However, as China remerges from the pandemic crisis, there is pressure mounting on the mainland from international bodies calling for the strict prohibition in the wet-markets. The United Nations biodiversity has called for stricter measures to curb the sale and consumption of wild animals not only in China but countries across the world. UN Biodiversity chief Elizabeth Maruma Mrema has also called for the countries to curb the trading of live animals in the markets in order to reduce the risk of future zoonotic/disease outbreak. Experts also believe that the reopening of the wet markets in China is a matter of concern, calling for global pressure on the country to reconsider its actions on the trading of the wild and exotic animals.
There has been an ongoing debate on the complete ban on the wet markets. While a section of the society argues that these wet markets provide livelihood to locals where the people sell and buy the products, other section of the society has called for a ban exclusively on sale of live and wild animals. The World Health Organisation has also come under pressure from conservation groups demanding the closure of live animals trading in such markets to prevent the risk they pose on spreading global pandemics.
Amid the discourse, China's Shenzhen became the first city in the mainland to ban the sale and consumption of dogs and cats.
While it has been over four months since the inception of the disease, vaccination is almost 12/18 months away, as per the scientific experts. Even as mainland China lifted the lockdown, the country is restricting the movement of the citizens over concerns of the second wave of infections.
Meanwhile, the number of positive COVID-19 cases across the world has crossed 14,47,000 with over 80,000 deaths.
Christians celebrate Easter in isolation, the extraordinary display of the holy shroud reminds us of God's love that saves