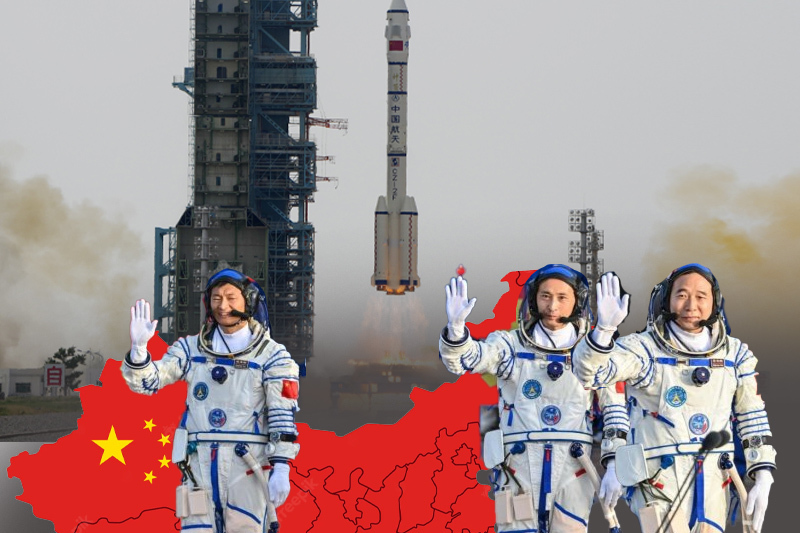 chinas historic milestone launching its first civilian into space
China's Historic Milestone: Launching Its First Civilian into Space
China achieved a significant milestone in its space program as it successfully launched its first civilian into space. The Shenzhou-16 mission, which also includes Commander Jing Haipeng and engineer Zhu Yangzhu, embarked on a journey to the Tiangong space station. This event marks a momentous step in China's ambitious space exploration goals, as it aspires to send a manned mission to the Moon by the end of the decade. With its rapidly advancing space program, China aims to catch up with the United States and Russia and solidify its position as a major player in the realm of space exploration.
The Launch and Mission Objectives
On Tuesday, the Long March 2F rocket lifted off from the Jiuquan Satellite Launch Centre in northwest China, carrying the Shenzhou-16 crew into orbit. The launch was deemed a "complete success" by Zou Lipeng, director of the Jiuquan Satellite Launch Centre, with the astronauts reported to be in good condition. The crew, led by Commander Jing Haipeng, will dock the Shenzhou craft with the Tianhe core module of the Tiangong space station. This mission follows the "application and development" phase of the Tiangong space station and aims to conduct various experiments, including high-precision space time-frequency systems, general relativity studies, and investigations into the origin of life.
China's Ambitious Space Program
China's space program has seen substantial investment from the government, dedicating billions of dollars to its military-run initiatives. With successful missions to Mars and the Moon, including the landing of robotic rovers, China has demonstrated its technological prowess and determination to explore the cosmos. The Tiangong space station, meaning "heavenly palace," stands as a cornerstone of China's space program and represents its commitment to long-term space habitation and scientific research.
Keep Reading
Future Goals: Moon Landing and International Cooperation
Under President Xi Jinping, China has accelerated its space ambitions and is actively planning to establish a moon base. The country aims to achieve its first crewed landing on the Moon by 2030, conducting lunar scientific exploration and technological experiments. In pursuit of these goals, China's space agency has expressed its willingness to engage in international cooperation and welcomes collaboration with other countries in the field of space exploration.
Implications and Significance
China's achievement of sending its first civilian into space highlights its increasing capabilities and expertise in human space-flight operations. The regular crew rotation flight of the Shenzhou-16 mission plays a crucial role in accumulating experience and advancing China's space program. While it may not represent a ground-breaking milestone in itself, it symbolizes China's continuous progress and commitment to space exploration.
China's launch of its first civilian into space marks a significant achievement in its space program. With the successful launch of the Shenzhou-16 mission and its crew's journey to the Tiangong space station, China solidifies its position as a spacefaring nation. As it strives to catch up with established space powers and make significant advancements in space exploration, China's ambitions extend to the Moon and beyond. With plans for a moon base and an openness to international collaboration, China's space dream is rapidly becoming a reality. The upcoming Shenzhou-17 mission in October serves as a testament to China's commitment to pushing the boundaries of space exploration