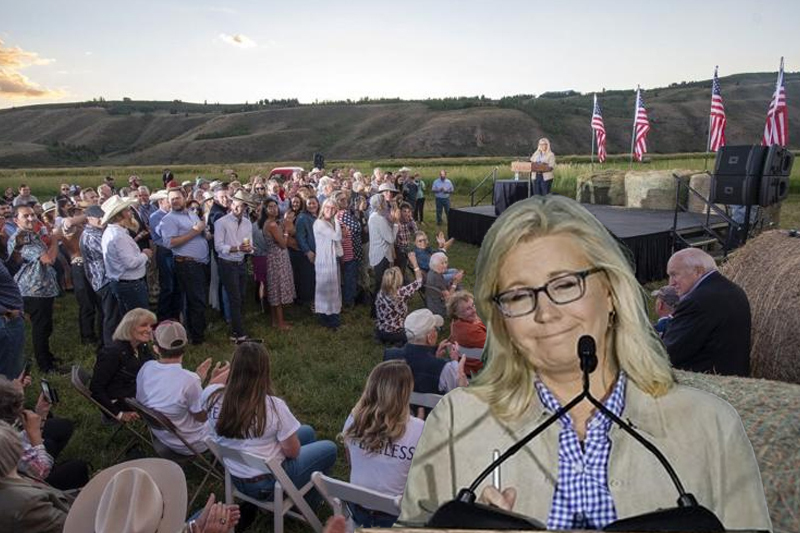 liz cheney's resounding primary defeat marks the end of an era for the republican party as well
Cheney's defeat in primaries resounds Trump's GOP dominance: But is it over yet?
Liz Cheney, the loudest anti-Trump voice in the Republican party, has lost primaries for Wyoming House seat. The astounding defeat of Cheney has re-established dominance of former US President Donald Trump in the GOP party, that Cheney had vowed to strike off. Liz Cheney (R-Wyoming), established as Trump's staunchest Republican opponent in Congress, lost her primary on Tuesday to Harriet Hageman, who was endorsed by the former president with the sole mission of dislodging Liz Cheney, the three time congresswoman.
Cheney, who is also leading the investigation into the 1/6 insurrection as vice chair of the committee, has declared it a mission to continue her fight against Trump and prevent him from returning to the Oval Office.
Trump's dominance in GOP continues
"Trump has an absolute viselike grip on the Republican electorate, and if he wants to be the Republican nominee in 2024, he will be," said GOP strategist John Thomas. Trump's position in the party is equally worrying for many as he is known to push "less electable" candidates in crucial races. Furthermore, the ongoing investigations against the former president along with his polarizing presence can create complications for Republican party in midterms. "Having amateur candidates who've never run for office before carrying the banner for the Republican Party in critical Senate races is a risky maneuver," said Whit Ayres, a Republican pollster highlighting that Trump has helped push forwards untested candidates in pivotal states. "The list is quite lengthy of Senate seats lost by weak Republican candidates, even in good Republican years."
Liz Cheney to take on Trump in 2024
"Now the real work begins," she said in Wyoming, in an election night concession speech, summoning the legacy of Abraham Lincoln and his Civil War-era military and presidential successor Ulysses Grant in her campaign against Trump. "I will be doing whatever it takes to keep Donald Trump out of the Oval Office," Cheney told NBC's Today show. Pressed, she underlined that running for president in 2024 "is something I'm thinking about and I'll make a decision in the coming months."
Cheney who came to Congress in 2016 alongside Trump was never wavered, later being chosen for No. 3 Republican in the House, the same position once held by her father and former Vice President, Republican Dick Cheney. But attack on Capitol on January 6 changed all for Cheney. She was affirmed and vocal about the complete blame being on the former president. Trump "summoned this mob, assembled the mob and lit the flame of this attack," she said at the time, announcing her vote to impeach. "There has never been a greater betrayal by a president of the United States of his office and his oath to the Constitution."
As Cheney leaves Congress, her future plans will be under works for 2024. If she does runs for the office, pledging to keep Trump out of the most powerful position, it will be her against the whole GOP, now the Trump Club.