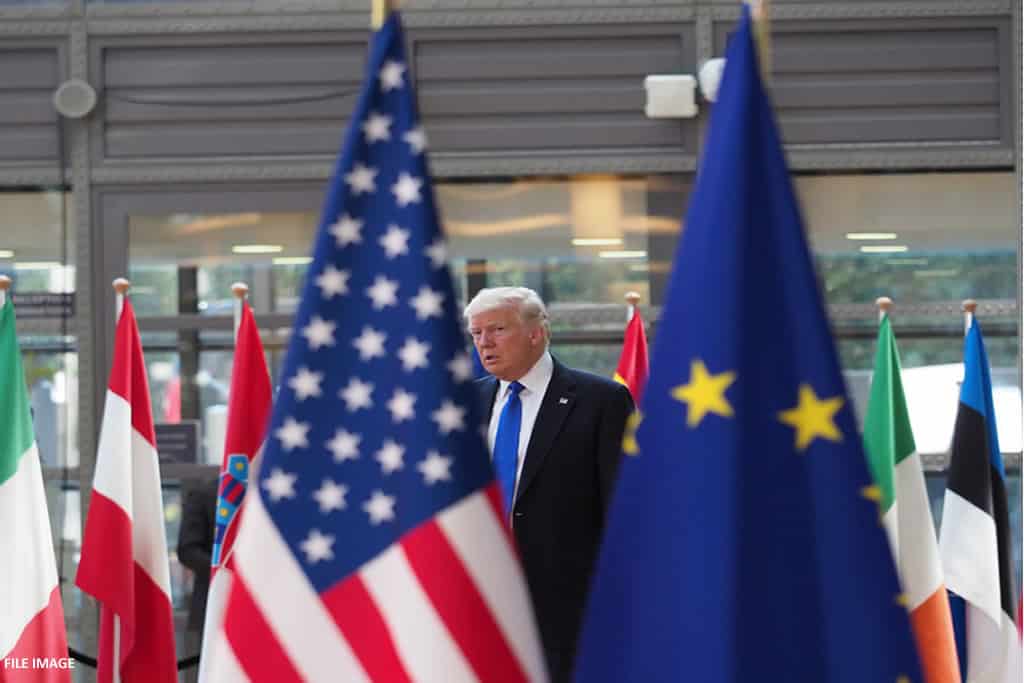 Changing EU-US relations in geopolitical discourse
For more than seven decades, the United States and the European Union have shared stable relations in the world order eve after disagreements certain fronts. However, it appears like both sides of the Atlantic are rethinking their relations due to a mix of internal and external forces, particularly, in the aftermath of the Coronavirus outbreak.
According to analysts, diplomatic and transatlantic relations between the US and the EU have significantly eroded after Donald Trump's presidency. US President Trump has on several occasions attacked the bloc, ridiculing America's relations with the EU in the geopolitical discourse.
Evidence have shown that after Washington has stopped interfering in European affairs, the 27-member bloc has also been actively working on gaining more autonomy from one of the world's biggest economies. With the US and China are distancing themselves amid the ongoing trade clashes, the EU is also reassessing Sino-European relations. Notedly, Brussels is pondering on enhancing its economic and strategic partnership with China in a bid to curtail its reliance on the United States.
From the Paris Climate Accord to the Iran nuclear deal, the US and EU have locked horns on several issues. As per reports, tensions have escalated within the US-EU-NATO geopolitical triangle. Trump's attacks on European NATO members through trade policies have also pushed the European Union into establishing a stronger autonomy in areas of security and defence to counter America.
Earlier in July, the EU declined to welcome American travellers into the bloc as it reopened its external borders to 15 countries in the post-pandemic recovery process. On the contrary, the EU's list of safe countries where European citizens were allowed to travel to included China among other countries.
America's response against the Coronavirus pandemic has appeared to be largely different from the European Union. When the US is still fighting the continuous surge in the number of positive cases, Europe is working on reopening its economy after reporting a decline in infections. On one hand, Europe has intensified its efforts to develop a COVID-19 vaccine for the entire mankind, Washington is eyeing to monopolize use of the vaccine across the world. It is understandable that relations and interests between both sides are rapidly changing with time. But, it is important for both – EU and US –  to coordinate their efforts against global threats in the current situation.
Also Read:- Power of Twitter: Is it instrumental in escalating the geopolitical conflicts?