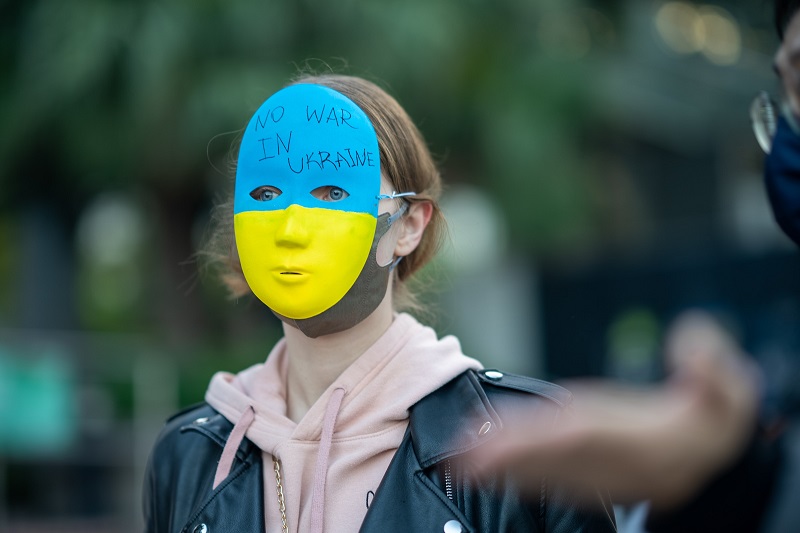 Biden approves sending cluster bombs to Ukraine - draws flak from rights groups, fellow Democrats
Biden approves sending cluster bombs to Ukraine – draws flak from rights groups, fellow Democrats
US President Joe Biden's decision to approve sending widely prohibited cluster munitions to Ukraine has got human rights groups furious. Over 100 countries have banned the weapons – which typically scatter smaller bomblets over a wide area and can kill indiscriminately.
Bombs that fail to explode threaten civilians for decades after a war ends. But as the brutal invasion approaches its 500th day, the slow progress of Ukraine's summer counteroffensive is worrying Washington and other Western capitals.
Ukrainian commanders say their opponents have superiority in artillery and heavy tanks, reducing their ability to advance. The Pentagon has announced a new $800 million military aid package for the country, including the controversial cluster bombs.
NATO Takes No Position On Cluster Munitions
"Ukraine would not be using these munitions in some foreign land. This is their country they're defending," Jake Sullivan, Biden's national security adviser, told reporters at the White House. He highlighted the massive risk of civilian harm if Moscow occupies more Ukrainian territory.
Keep Reading
Thanking his US counterpart, Ukraine's President Volodymyr Zelensky described the package announced Friday as a "timely, broad and much-needed defence". Nevertheless, the timing is a little complicated for Biden, who would soon be travelling to Lithuania for a NATO meeting.
The alliance takes no position on cluster munitions, NATO Secretary General Jens Stoltenberg told reporters in Brussels on Friday. But human rights groups sharply criticised the announcement, noting the worrisome fatalities they are responsible for.
Ukraine Committed To Post-War De-Mining Efforts
Britain, France, Germany and most other US allies signed on to the UN's Convention on Cluster Munitions in 2008. Insisting there are circumstances in which the use of the weapons is necessary, Russia, Ukraine and the US, however, never signed the treaty.
Biden's own Democratic party wasn't pleased with the approval either. While Congresswoman Betty McCollum of Minnesota called the move "a terrible mistake", Congresswoman Ilhan Omar said the US must not participate in abuses if it's going to be a leader in international human rights.
On Friday, Sullivan underscored Ukraine's commitment to post-conflict de-mining efforts, saying this will be necessary regardless of whether Washington supplies the country with the bombs or not, because of Russia's widespread use of cluster munitions.