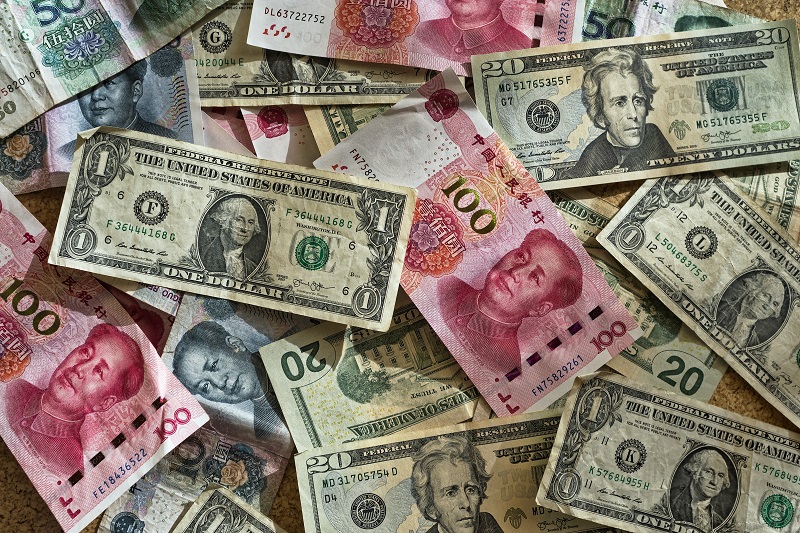 De-dollarisation Movement: South Asia's growing reliance on Chinese yuan for global energy trade
De-dollarisation Movement: South Asia's growing reliance on Chinese yuan for global energy trade
While the US dollar has long been the primary global currency for energy trading, the war in Ukraine has brought a new alternative to the forefront. The Chinese yuan has been receiving a prominent position in the field lately, with several South Asian countries embracing the trend.
In order to sustain their economic growth, India, Pakistan, Bangladesh and Sri Lanka must maintain a consistent energy supply. This fact appears to be the rationale behind these nations' decision to treat Russia as a prominent energy supplier.
But global trade patterns have undergone significant alteration since the West imposed sanctions on Russia in response to the invasion. The measures have effectively excluded the country from participating in the financial networks associated with the dollar and Euro currencies.
Thus comes the yuan, getting to play a prominent role within Russia's financial system. In March this year, the Chinese alternative became the predominant currency for cross-border transactions, surpassing the US dollar in terms of usage in Russia.
Keep Reading
Transition Strengthening China's Plans To Promote Global Adoption Of Its Currency
India, a key strategic partner of the US, has lately been importing Russian oil in really large quantities. Initially, the country issued a request to traders and banks to avoid utilising the yuan as a means of payment, citing political disagreements with China.
Indian oil refineries have been actively searching for alternative currencies to facilitate the settlement of payments for the discounted crude oil. But with no viable options in sight, the country has also decided to rely on yuan for the majority of its Russian energy imports.
The increase in yuan transactions in South Asia has strengthened China's plans to promote the global adoption of its currency. Moreover, this trend indicates a major portion of the region has become a participant in the global de-dollarisation movement due to low foreign reserves.
But it's worth noting that the transition away from the US dollar isn't something new. China and Russia have been actively endeavouring to reduce their dependence on the dollar system over a period of time. An increasing number of nations are expected to adopt a similar approach soon.