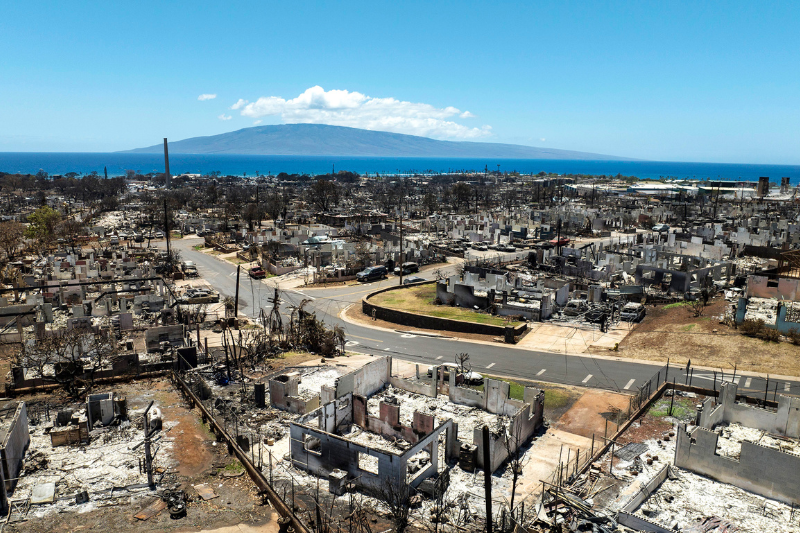 an impromptu concert offers a moment of joy in lahaina
An impromptu concert offers a moment of joy in Lahaina
Hundreds of survivors of a massive wildfire that recently swept through Lahaina in Hawaii managed to escape reality on Sunday as an hourslong impromptu concert eased away their sorrow even if for a brief moment. As of Sunday, the death toll stood at a staggering 115 people.
Many of those who attended the concert, sitting on the sands of Honokowai Beach Park or standing under the bright sun, either lost their homes in the disaster or knew someone who had. Search and rescue operations continue as a number of victims remain unaccounted for.
But through the Sunday event, most found a way to smile past their pain as they collectively sang along to songs from different bands, including Common Kings. Santos Valenzuela, who lost his house and bartending assistant job in the fire, said he "wanted some good times".
Keep Reading
Having lost his home, the 24-year-old said he slept in his car for the initial few days and is now staying at a hotel with assistance through the Red Cross. Many in the crowd expressed the compulsion they felt toward uplifting the damaged island and giving support as needed.
The impromptu park concert was the idea of local volunteers. Sheldon Tateyama said he donated all of the musical equipment for the event, stressing: "It was just to uplift everybody." The 49-year-old's daughter, who is seven months pregnant, has lost her house in the fire.
A number of people who attended said the music was a way for them to forget about grief, even if for a brief moment. Along the shore, residents biked, fished and played volleyball. Some people relaxed in lawn chairs and took group pictures to keep a gentle memory amid the chaos.