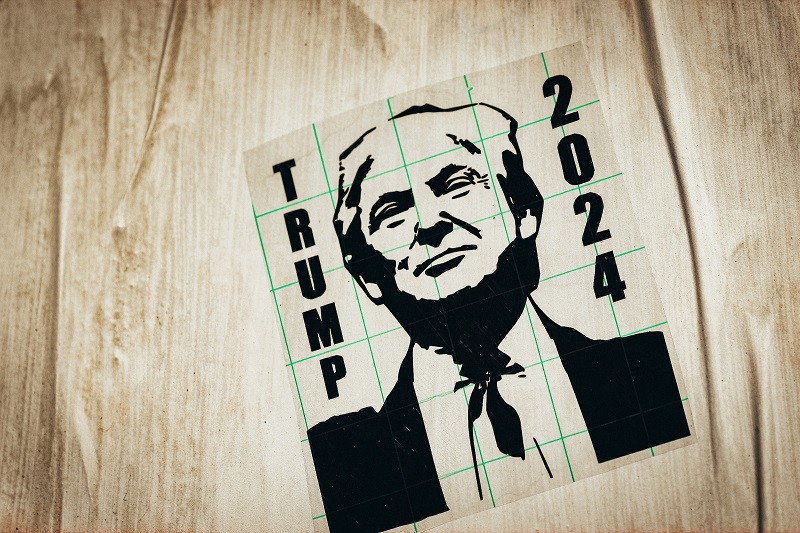 Again! Donald Trump turns his dramatic day in court into a campaign event
Again! Donald Trump turns his dramatic day in court into a campaign event
Donald Trump's four years in the White House were punctuated by the spectacle and attempts at showmanship he cultivated from years as a reality star.
The former US president's dramatic day as a criminal defendant in a Florida federal court on Tuesday was no different. Trump, who has been accused of mishandling classified documents and then obstructing a federal investigation of the matter, pleaded not guilty to 37 charges.
The politician turned the dramatic Tuesday into a campaign event, even as his political ambitions and his freedom are at serious risk.
Key Takeaways From Donald Trump's History-Making Day In Federal Court
1. Grabbing Political Benefits
Despite the seriousness of the matter, Trump tried to grab as many political benefits from the day as possible. The 2024 presidential candidate had encouraged his supporters to show up at the courthouse – and many actually did.
After leaving the federal courthouse, Trump then arrived at an iconic Cuban restaurant in Miami, where he shook hands with supporters and even cracked some jokes as he posed for photographs, including one with UFC fighter Jorge Masvidal.
He initially maintained a fairly grim expression as people in the restaurant started serenading him with "Happy Birthday", a day before his 77th birthday.
Keep Reading
Afterward, Trump repeated his claims of the investigation being politically motivated and stressed his busy schedule didn't allow him to go through all the boxes he had kept. If elected president next year, he said he would appoint a special prosecutor to probe President Joe Biden.
The drama surrounding him stole away the spotlight on other news Tuesday.
2. New York vs Florida
Compared to a different dramatic day in April in New York, there was relatively less visibility in the proceedings in Miami federal court.
Weeks back, Donald Trump appeared in a state court and pleaded not guilty to charges of falsifying business records, connected with the hush money payments made during the 2016 presidential campaign.
While in New York, journalists could take photos or video of Trump inside the courthouse and photograph him in the courtroom before the arraignment started, they were prohibited from doing any of that in Florida – eventually delaying the transmission of news to the public.
Moreover, while only a few supporters of the presidential candidate showed up during the court proceedings in heavily Democratic New York, relatively more showed up in the Republican-leaning Florida.
3. More Trouble On The Table
While the New York hush money scandal and the federal case over classified documents continue to pose trouble to Trump, the politician will also have additional worries on his plate.
A separate Justice Department investigation into efforts by Trump and his allies to overturn the 2020 election continues in Washington. He also faces a civil trial in October connected to accusations he and his company misled tax authorities over the values of their assets.
There's more trouble brewing as well. We will keep you updated with our subsequent reports.