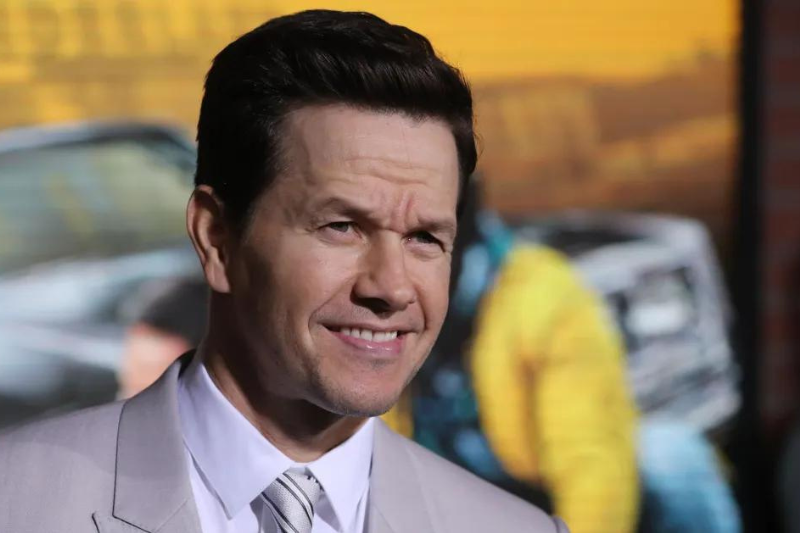 6 celebrities who almost killed in 911 terrorist attack
6 Celebrities Who Almost Killed In 9/11 Terrorist Attack
You might remember the horrific terrorist attack in the US of 9/11 in 2001. Today is its 22nd anniversary. Many people got killed, several injured and some survived.
On that tragic day, terrorists attacked the Twin Towers in New York City, killing almost 3,000 people. Many Americans shared their stories of survival, as they narrowly avoided the disaster due to various reasons like delayed trains or missed alarms.
Do you know there were also some celebrities who were almost killed in the attack including Michael Jackson, Mark Wahlberg, and Gwyneth Paltrow? They narrowly escaped the 9/11 terrorist attack in 2001.
There were some celebrities who were supposed to be in the World Trade Center or on the hijacked planes, but they were saved by twists of fate. They were fortunate enough to dodge the terror attack.
The Celebrities Who Narrowly Escaped
On the anniversary of the September 11, 2001 terrorist attacks, it is revealed that several famous individuals narrowly escaped being in the World Trade Centre or on one of the hijacked planes.
1. Michael Jackson
Michael Jackson, the late pop star, was supposed to attend a meeting at the top of one of the Twin Towers that morning but overslept after staying up late talking to his mother and sister.
His mother had unknowingly saved his life by keeping him up late. However, Jackson passed away eight years later due to a prescription pill overdose.
2. Mark Wahlberg
Mark Wahlberg, the actor, was originally scheduled to be on American Airlines Flight 11 from Boston to Los Angeles.
However, he and his friends had a last-minute change of heart and chartered a plane to a film festival in Toronto, Canada.
Wahlberg faced criticism for suggesting that he would have overpowered the terrorists if he had been on the flight.
He later apologized, acknowledging that speculating about such a situation was irresponsible and insensitive to the victims' families.
3. Seth MacFarlane
Seth MacFarlane, the creator of Family Guy, was supposed to be on the same flight as Mark Wahlberg, but he arrived late due to a hangover and a mistake with his booking.
He missed the flight by about 10 minutes, and shortly after, the plane was hijacked and crashed into the World Trade Center.
4. Gwyneth Paltrow
Gwyneth Paltrow, although not directly affected by the attacks, had a significant impact on someone else's life that day.
While driving her silver Mercedes SUV, she encountered a woman named Lara Lundstrom Clarke who was rollerblading.
Lara stopped to stare at Gwyneth, causing her to miss her train to the World Trade Center. As a result, Lara was not in the building when the attacks occurred.
Ten years later, Lara reached out to Gwyneth to express her gratitude for unknowingly saving her life. Gwyneth was amazed by how many people's lives were changed by chance encounters on that day.
5. Sarah Ferguson
Sarah Ferguson, the Duchess of York, was supposed to be in her charity office on the 101st floor of the North Tower, but her interview ran late, saving her life. However, 700 workers from Cantor Fitzgerald, who allowed her charity to use their office space, tragically lost their lives.
Keep Reading
6. Rob Lowe
Actor Rob Lowe also had a close call. Just 11 days before the attacks, he unknowingly flew on the same flight as the terrorists during a practice run.
He was traveling from Washington DC to Los Angeles after filming The West Wing. Later, he was called to testify against one of the attackers, Zacarias Moussaoui.
Lowe shared his experience, saying that he didn't notice anything suspicious during the flight. The plane was crowded, but everyone seemed normal. He had taken that flight many times before without any concerns.
Final Verdict
The twists of fate that saved the lives of these celebrities on that tragic day. This is the randomness of our life which can be impacted from the small decisions we can have on our destinies.
The September 11 attacks were a devastating event that claimed the lives of thousands of people, and these stories of survival offer a ray of hope amidst the tragedy.
The unpredictable nature of fate can save lives even in the face of tragedy. Many other celebrities and royals may have also narrowly escaped the attacks, but these are just a few examples.
On the anniversary of 9/11, we remember and honor all those who lost their lives and those who were fortunate enough to survive.