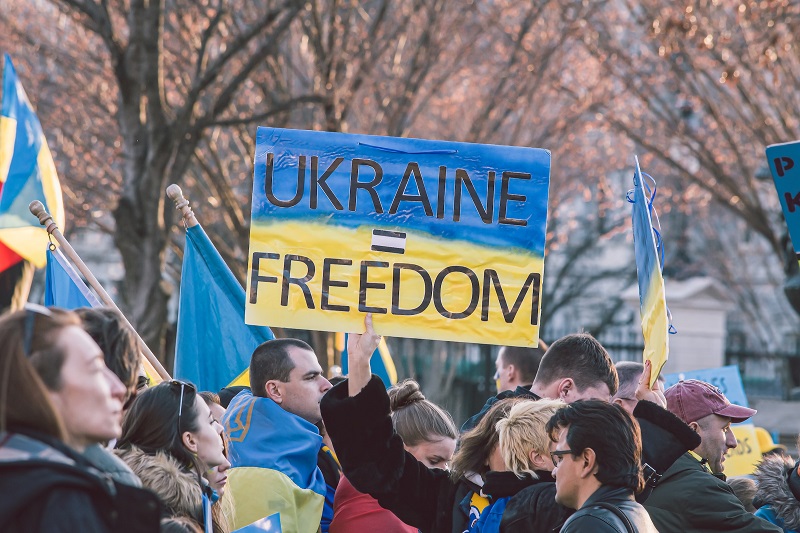 Why Ukraine's NATO membership would actually help Russians
Why Ukraine's NATO membership would actually help Russians
Russian President Vladimir Putin claims one of the main reasons behind his 'Special Military Operation' in neighbouring Ukraine is to stop the country from joining NATO.
While the goal may at first look broadly reasonable, it actually goes directly against Russia's own national interests when inspected closely.
In fact, the idea that Ukraine becoming a member of the military alliance would pose a threat to Russia's security ranks among Putin's most enduring myths. In reality, if Ukraine joins NATO, Russia's own border security would get a major boost as the country's shared borders with existing NATO members have always been strikingly calm.
Moreover, no member of the alliance has ever threatened to attack Moscow.
Ukraine's NATO accession would likely help the Russian population live much more peaceful lives as the membership would immensely reduce the risk of a new war against Kyiv, since not even Putin is ready to enter into an open war with the military alliance.
Keep Reading
Unless Ukraine joins NATO, nothing would bring sustainable peace to the country – not even its complete liberation. The Russian leader is likely to not accept defeat and may attack again.
It is important to not overlook the fact that Ukraine joining NATO would crucially mean an end to dreams of reviving the Russian Empire.
This would be beneficial to all Russians, who have no need of an empire. Imperial ambitions in today's world bring massive moral and economic burdens that lead to stagnation and affect a country's development.
A potential NATO membership would improve living standards in Ukraine as authorities would be obliged to implement vital reforms. This would be a piece of good news for Russia as it could benefit from improved trade and other economic relations.
Furthermore, democratic institutions in Ukraine would also get stronger if the country joins the alliance. This would help demonstrate to the Russian public that democracy can thrive in the post-Soviet space. Russians are just as interested in democracy and freedom as anyone else.