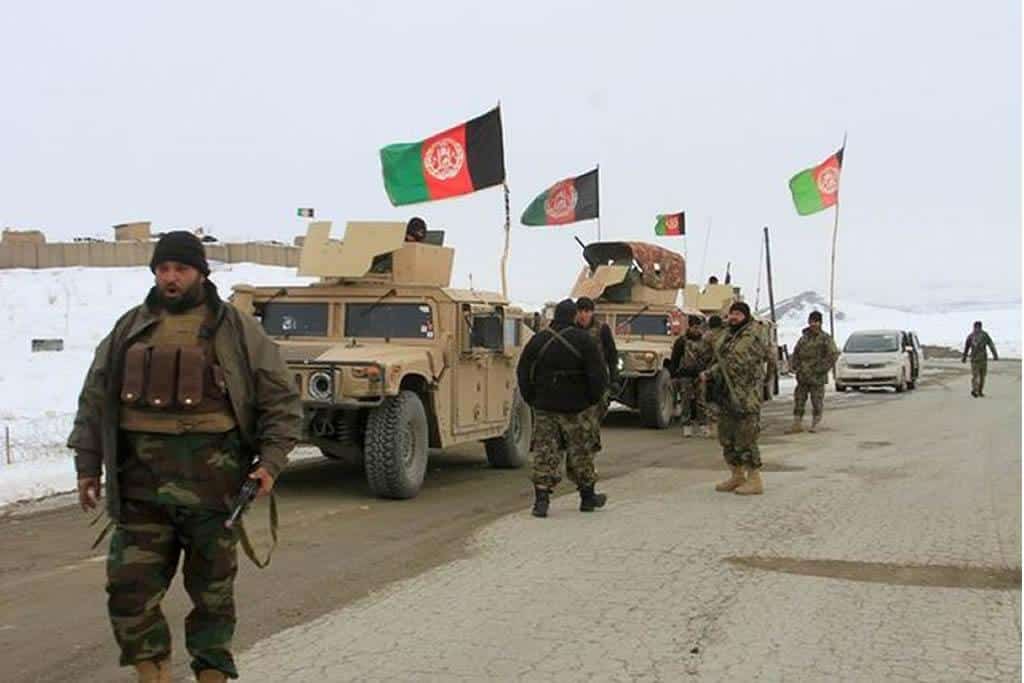 Violent clashes between the Taliban and Afghan government: Dozens Dead
Afghan authorities said on Wednesday that clashes took place between Afghan forces and Taliban militants which led to dozens of deaths across the country during the past 24 hours, despite the United States' attempt to mediate between the two parties.
Abdul Qadir Mufti, a spokesman for the Afghan Ministry of Petroleum and Mining, said on Twitter that eight security personnels were killed in an attack by the Taliban on a checkpoint at the Anak copper mine in eastern Afghan province of Logar on Tuesday evening.
Zabihullah Amani, spokesman for the governor of Saribul province, said that the armed group also launched several attacks at checkpoints in the northern region, killing 11 security forces, wounding 19 and capturing one.
The attacks threaten to derail the fragile peace process, as the Taliban reject repeated government calls for a truce at a time when the country is trying to control the increasing spread of the Coronavirus and implement a prisoner exchange agreement and is looking for formal peace talks to reach a final agreement to stop the war whose only victim is the afghani people and try to get the county back on track instead of dividing people and make them live in a more disastrous state than the one they presently live in.
The Taliban have resumed attacks on Afghan forces after a week-long reduction in violence after signing of an agreement with the United States in February to withdraw troops.
The United States and other international powers have called on the Taliban to reduce attacks and stop violating the signed agreement and the commander of the US forces met this month with the Taliban leadership in Qatar on this issue in an attempt to convince the Taliban to stop the violations and make the same efforts the Afghan government does to at least take the time to face the corona virus spread.
The White House said that US President Donald Trump and the Emir of Qatar, Sheikh Tamim bin Hamad Al Thani, agreed in a phone call on Wednesday on the importance of the Taliban reducing violence in Afghanistan.
WHO calls for global collaboration of health organisations for even distribution of Covid-19 medical supplies
He added in a statement that the two leaders also agreed on the need to continue the discussion on the release of prisoners in Afghanistan.
The Afghan Ministry of Interior said on Twitter that a purge in Logar province had killed 20 Taliban militants.
A statement of the police in Kandahar province in southern Afghanistan said that the clashes in three regions in the region resulted in killing four members of the Afghan security forces and 31 Taliban fighters.
In a statement, the Interior Ministry said that a bomb exploded on a road in the central Ghazni region late Tuesday night, killing four civilians. The ministry accused the Taliban of planting the bomb.
The movement made no announcement of responsibility for Tuesday's attacks.