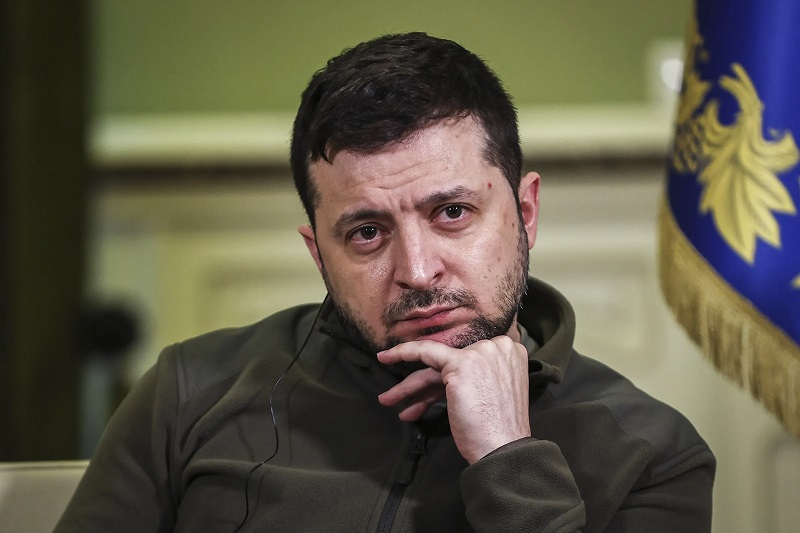 US and UK call for more gratitude from Ukraine
US and UK call for more gratitude from Ukraine
Ben Wallace, the UK defence secretary, and Jake Sullivan, the US national security adviser, have asked for more gratitude from Ukraine for the help it has received from the West, in response to Volodymyr Zelensky's complaints over not being given a precise timeframe for joining NATO.
Their similar language – at two different events on the margins of the alliance's summit in Lithuania – suggested a degree of coordination and appeared to prompt a change in approach from Zelensky, who later said on Wednesday he was "grateful" to the allies for their support.
Wallace said Kyiv had a habit of treating allies as if they were an Amazon warehouse with lists of demands for weapons – and was not always careful to try to win over more sceptical politicians in the US Congress and elsewhere.
Sullivan also used a similar language at a different event on Wednesday, asking for gratitude for the American people from Kyiv. Although NATO leaders haven't released a firm timetable for Ukraine's entry, they have indeed shortened the application process significantly.
Keep Reading
Sunak Distancing Himself From Wallace's Comments
Attending the summit in person, Zelensky tried to lighten his tone, compared to the previous day. Standing alongside Rishi Sunak, Joe Biden and other G7 leaders, he stressed: "The outcome of the leaders summit in Vilnius is very much needed and meaningful success for Ukraine."
When asked about remarks from the British defence secretary, Zelensky said he thought they were always grateful to the country and asked Oleksii Reznikov, the defence minister of Ukraine, to phone his British counterpart and thank him again for the help.
Later, trying to distance himself from Wallace's comments, UK's Prime Minister Sunak said the Ukrainian leader had "repeatedly expressed his gratitude" to the allies. He cited a February speech at Westminster as an example.
Meanwhile, Russia has raised warnings against the extra military aid to Ukraine, stressing the support could bring on a wider war. Increased military assistance from NATO was bringing a third world war a step closer, said Dmitry Medvedev, the deputy secretary of Russia's Security Council.