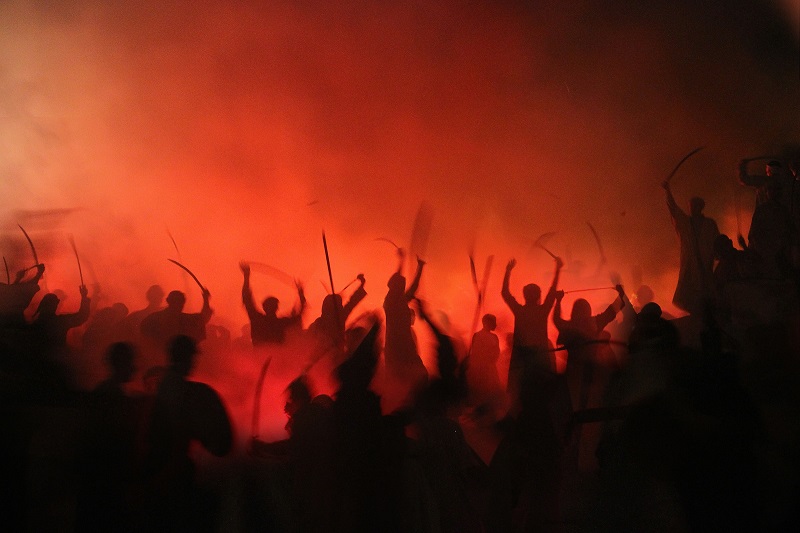 UAE categorically denies supplying arms and ammunition to warring parties in Sudan
UAE categorically denies supplying arms and ammunition to warring parties in Sudan
The United Arab Emirates on Sunday strongly refuted claims of a media outlet on the country allegedly supplying arms and ammunition to any of the warring parties in Sudan.
Afra Al Hameli, Director of Strategic Communications at the Ministry of Foreign Affairs, has categorically refuted the claims and allegations in the story.
UAE Calling For De-Escalation And Diplomatic Dialogue
A deadly conflict has been raging in Sudan since mid-April this year, triggering worrying humanitarian crises and compelling tens of thousands of citizens to escape.
The UAE has not supplied arms and ammunition to any of the warring parties involved in the conflict, according to a statement on the country's Ministry of Foreign Affairs website.
Moreover, Al Hameli reaffirmed the Emirates does not take sides in the ongoing violence, and seeks an end to the conflict and calls for respecting Sudan's sovereignty.
Keep Reading
Since the beginning, the country has been stressing the need for a ceasefire, de-escalation and diplomatic dialogue through bilateral and multilateral fora, she added.
Furthermore, Al Hameli stressed the UAE will continue to support all efforts to achieve security in Sudan and to enhance its stability and prosperity.
UAE Seeking To Offer The Sudanese All Forms Of Support
The Emirates has been meticulously monitoring the humanitarian situation there and its continued impact on neighbouring countries.
It seeks to offer the Sudanese all forms of support to alleviate their suffering, in line with its principles to protect those in need irrespective of gender, age and nationality.
The UAE has operated an air and sea bridge providing around 2,000 tonnes of food, medical and relief materials for the groups at most risk.
In July, the country constructed a field hospital in Amdjarass in neighbouring Chad. The facility has successfully addressed over 4,100 cases so far.