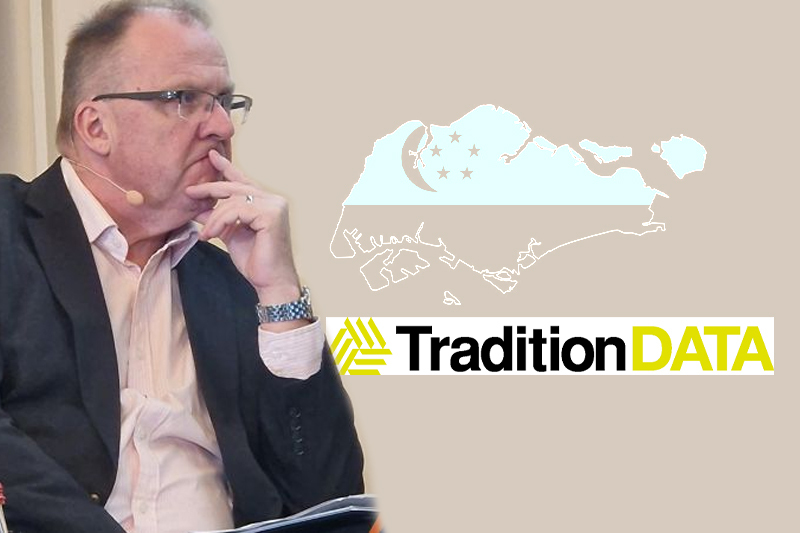 TraditionData strengthens its expertise in the Asia Pacific
TraditionData strengthens its expertise in the Asia Pacific
TraditionData joins Jonathan Woodward, newly appointed APAC Head of Sales, in Singapore.
Senior Account Manager Rina Othman and business development expert Nick Bell in Sydney
The triple hire demonstrates TraditionData's dedication to broadening our client base, enhancing client experiences, and satisfying the increasing demand for our high-quality data.
Compagnie Financière TraditionData ("Tradition"), a global interdealer broker, is pleased to announce the appointment of several key hires to strengthen the firm's commercial presence in Asia. TraditionData, the market-leading data division of Tradition, is excited to announce these appointments. These strategic hires, which leverage TraditionData's enviable regional network, come at a time of steady growth and demonstrate the company's ambitious growth plans.
After working for the London Stock Exchange Group in Singapore for two years as the Asia Pacific Head of Foreign Exchange ("FX") for Capital Markets, Jonathan has joined TraditionData. This came after Refinitiv (formerly Thomson Reuters) acquired FXall, which provided post-trade solutions for the interbank, asset management, corporate, and broker markets, over a decade earlier. Jonathan started his career in Hong Kong at Bridge Information Systems, a provider of financial data that Reuters acquired in 2001. He then spent almost seven years managing State Street Global Markets' Global Link suite of e-trading services, which includes FX Connect.
Keep Reading
Throughout his nearly 30-year career, Jonathan has amassed expertise that is unmatched in the industry in the financial markets across a variety of asset classes, particularly in the APAC region, with a strong focus on the use of technological solutions and the value of data to guide trading strategies. Jonathan is in a good position to lead the continued commercial success of our regional data sales team because he works out of TraditionData's Singapore office.
Rina Othman, a senior account manager with expertise in client services, will be working with Jonathan in Singapore. Rina has over 20 years of management and customer success delivery experience. She has worked for Tradition for the past 12 years in a variety of positions and businesses across the Group, most recently in New York. Before that, she worked for Tradition-ICAP in London. Rina is a valuable addition to our Asia team and highlights our goal of improving services for new and existing market data clients.
Nick Bell, the third hire, will join TraditionData's Australian division in Sydney. In his new position as business development manager, Nick will be responsible for the firm's extensive network and client onboarding. Before joining TraditionData, Nick oversaw client relations in the Madrid location.
I'm thrilled to be joining TraditionData at a time of such growth for the company and the region, said Jonathan Woodward, Head of Data Sales, APAC at TraditionData. Being a part of Asia's top interdealer broker at a time when its breadth, depth, and analytical capabilities rapidly develop with the help of distinctive and high-quality data is fantastic. With this new and exciting mandate, I'm looking forward to using my extensive experience to assist TraditionData in expanding its presence in Asia.
Jonathan joined TraditionData at a crucial time, according to James Watson, Global Head of Sales and Marketing. All sectors of the regional markets are experiencing an ongoing rise in demand for high-quality data. I'm thrilled to have him on board and have every confidence that Jonathan, a seasoned professional in our field with a stellar reputation, will meet our goals for this area.
More About TraditionData
TraditionData offers reliable, high-quality financial market data for FX & Money Markets, Interest Rate Derivatives, Credit & Fixed Income, and Energy & Commodities that reflect real price interest in international OTC swaps markets. Tradition or one of our regional or international distribution partners can provide data delivery directly. The data and information division of Compagnie Financière Tradition is called TraditionData.