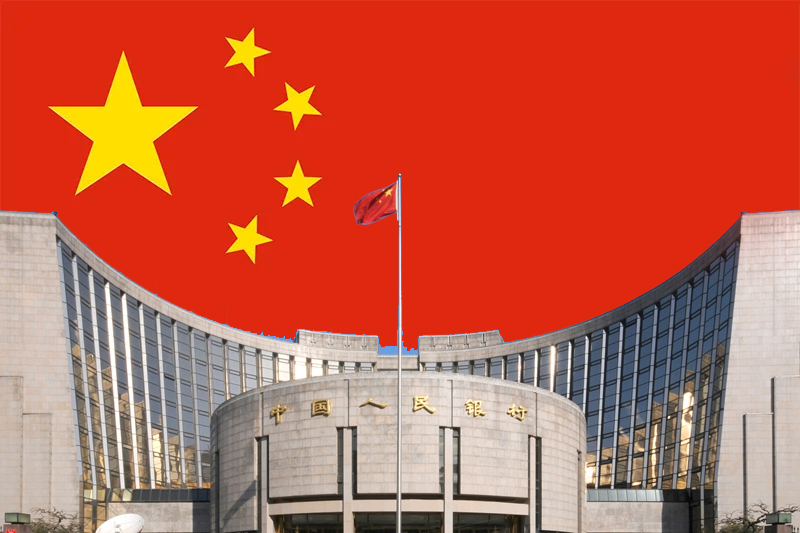 China's central bank promises to support the real economy more firmly
China's central bank promises to support the real economy more firmly
In a statement made public on Friday following the most recent quarterly meeting of its monetary policy committee, China's central bank promised to adopt a more targeted strategy toward prudent monetary policy – that is precise and forceful – this year to support the real economy.
According to the People's Bank of China (PBOC), geopolitical tensions are getting worse, there is persistently high inflation, and the international financial market is becoming more volatile. Although the Chinese economy is recovering, the central bank emphasized that the recovery's groundwork has not yet been established.
The PBOC pledged to maintain loan growth at a fair and steady level and to make sure that increases in the money supply and aggregate finance are typically in line with nominal economic growth. The PBOC said it will concentrate on stabilizing growth, employment and prices as well as increasing domestic demand.
Keep Reading
Infrastructure development will be supported by policy-backed and development-oriented financial instruments, while monetary tools will be used to increase support for important economic sectors and weak links, such as inclusive finance, green development, and science and technology innovation.
According to the central bank, China will seek to develop the systems necessary for the financial sector to successfully support the real economy. This will operate as a guide for lending institutions, encouraging them to extend more medium- and long-term loans to the manufacturing industry and ensuring that the financial sector supports private businesses in a manner consistent with the value of their contributions to the economic and social growth of the nation.
The PBOC also promised to create city-specific regulations to accommodate the demand of first-time home purchasers or those seeking to improve their housing status, as well as to effectively avoid and defuse the risks of high-quality and industry-leading housing developers.