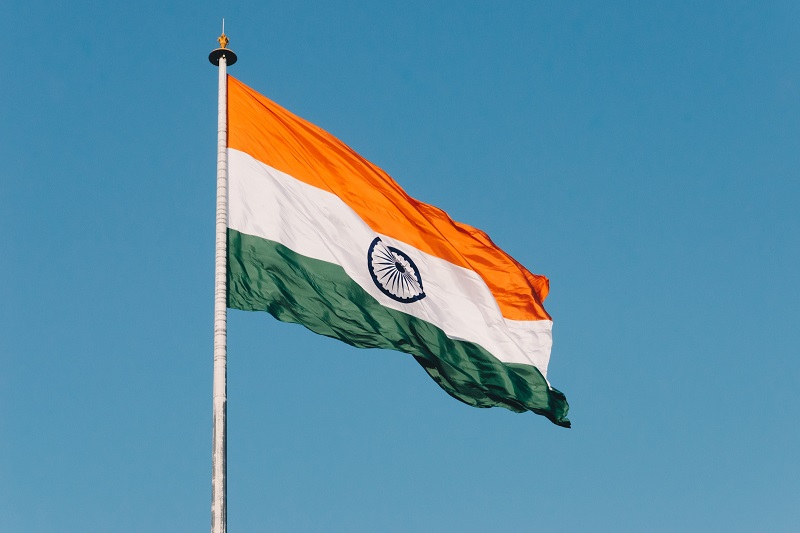 The Rise of Indian Diaspora: Leveraging India's Global Image
The Rise of Indian Diaspora: Leveraging India's Global Image
Successful individuals with Indian ancestry are making their mark on the global scene and holding significant positions in various industries in today's globalised society. This article examines how Indian leaders like Parag Agarwal, Ajay Banga, Sundar Pichai, Satya Nadella, Leena Nair, Indra Nooyi, and Kamala Harris are leading multinational organisations or acting as CEOs of multinational corporations, as well as how their accomplishments unintentionally boost India's standing as a world power. We will also discuss how Prime Minister Modi's leadership in India has successfully supported the Indian diaspora, allowing them to contribute significantly to public diplomacy.
Diplomacy and Cultural Ties
Diplomacy bridges domestic associations and international connections, encapsulating the visible manifestations of cultural ties while fostering eco-political collaborations. India is known as a symbol of diplomacy thanks to its expanding commerce and investment, the "Make in India" project, and Prime Minister Modi's prominence in international relations. This was demonstrated at a recent mega-event for the India-Australia Diaspora in Sydney, where Australian Prime Minister Albanese addressed Prime Minister Modi as "the boss," signifying India's growing stature worldwide.
Global Leadership and Acceptance
Accepting different viewpoints creates a win-win situation in our interconnected world. The Indian diaspora has been empowered and energised by adopting Indian leadership as a paradigm for global leadership. Even Western politicians want to achieve what India has in this area. Despite the pandemic-related global economic downturn, India earned the most remarkable foreign remittance inflow in a single year (2021–2022) as proof of this. The world's largest and wealthiest expatriate population, the Indian diaspora serves as a solid basis for India's continuous development and adaptability.
Keep Reading
Political Influence and Economic Support
The support provided by the Indian diaspora for political parties in power goes beyond financial contributions. They have the power to exert pressure on internal affairs as either lone actors or as groupings. The repeal of the Farm Bills in 2021, in which the diaspora played a prominent role, is a noteworthy illustration of this. However, given India's diversity, there will always be support for different reasons on both sides of the debate.
The current Indian leadership reaches out to Indian communities in large numbers while travelling abroad and actively promotes the diaspora. The Indian diaspora anticipates Prime Minister Modi's arrival on his official visit to the US. Prime Minister Modi has evolved from a youth icon to a well-respected leader in the diaspora.
Utilising Technology and Connections
The influence of the internet on public opinion is significant in today's technologically advanced society. Public and private organisations strive locally to build and nurture relationships to make significant diaspora gatherings successful. Sushma Swaraj, India's minister of external affairs, became more well-liked due to her quick responsiveness to the complaints of Indians living overseas. The demand among Indians to represent India internationally in foreign services is evidence of the vibrant character and positive public perception of India's foreign services.
Policy Initiatives and Welfare
The parliamentary standing committee on the Welfare of Indian Diasporas has emphasised implementing policies, including worker rehabilitation and skill-building initiatives, to further develop trust and interaction with the diaspora. These programs seek to bridge the geographic gap and strengthen the bond with their Indian roots by utilising the skills of professionals, professionals, and people in the diaspora.
Beyond Partisan Politics
The Indian diaspora is unquestionably a strategic advantage, but it shouldn't only be a battleground between the government and the opposition. Integration with the diaspora can cross party lines, as seen by opposition efforts like the Bharat Jodo Yatra and Rahul Gandhi's interactions with the Indian population while visiting the United States. India is on a good trajectory as the Indian decade rises and should keep expanding in all ways.
Successful people with Indian ancestry who hold potent positions worldwide help improve India's reputation as a world power. Public diplomacy has dramatically benefited from Prime Minister Modi's leadership's fostering of the Indian diaspora. Other nations in the Asia-Pacific region can learn from India's strategy to use and see their own diaspora groups as a cohesive and influential force as India's global image continues to rise.