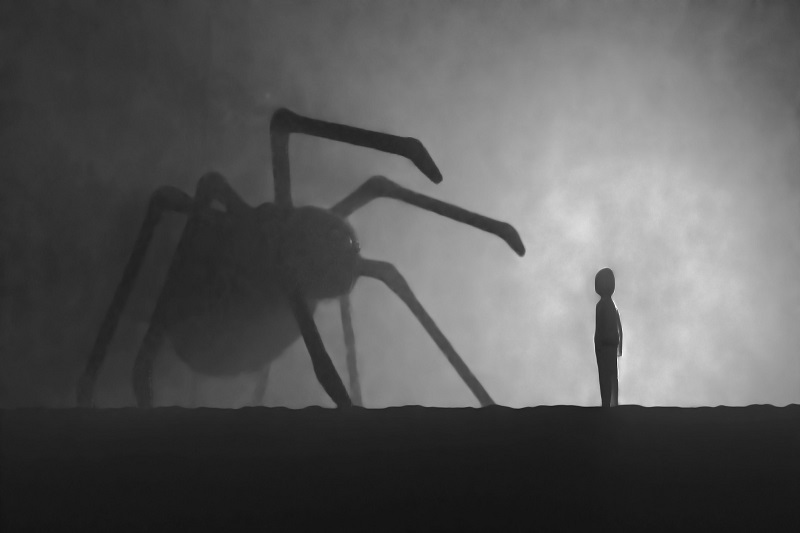 The Most Scariest Thing In The World
The Most Scariest Thing In The World
If you ask 100 people in a room to name the most scariest thing in the world, you will receive a lot of different answers as the most frightening thing is completely subjective. But while some fears and phobias may seem silly or trivial, they can be real to those who suffer from them.
The world has innumerable scary pieces of stuff, including climate change and tornadoes. But scary things can also extend to humans. From serial killer Jack the Ripper to dictator Adolf Hitler, the world has already seen a number of humans who have done dreadful things.
Therefore, instead of focusing on the most frightening thing, we looked at the seven scariest things in the world, that conveniently make scores of people's hearts race and palms sweat. But what scares humans the most is often a personal and subjective experience.
Keep Reading
1. Death
Death, in itself, is a really scary thing to even talk about. People fear death owing to the uncertainty it's surrounded by. The prospect of dying often makes a lot of people challenge the finite nature of human life. But is it the most frightening thing in the world? Some would deny it.
2. Being Buried Alive
It's one of the most horrifying experiences humans would rather avoid as the fear of being buried alive easily attracts the idea of being trapped in a confined space with nothing in sight and no escape. That thought itself makes some feel helpless and claustrophobic.
3. Heights
The fear of heights is an innate biological response that acts as a protective mechanism for humans to shield them from injury and death. But at times, the fear can become substantially severe, making it difficult for some to even go on with their day-to-day lives.
4. Snakes
Many people would agree snakes are one of the creepiest things in the world. A lot of them are venomous and threaten humans when they feel cornered. But certain misconceptions like snakes are naturally aggressive make people a lot more terrified.
5. Public Speaking
It's a scary thing for many reasons. Public speaking can cause some people to feel a lot of pressure as they tend to overestimate the importance of the speech they are giving. Some others fear being criticised or judged by their audience.
6. Failure
Failing may result in losing time, money or opportunities. It may also lead to feelings of shame or embarrassment and trigger anxiety as well over thoughts of uncertainty about the future or what comes next. People also fear failure as it may prompt feelings of inadequacy or self-doubt.
7. Deep Fake Technology
It's probably the newest addition to such lists. Deep fake technology scares dozens of people worldwide as it allows anyone with a computer and internet access to generate real-looking photos and videos of people saying or doing things they never actually did.