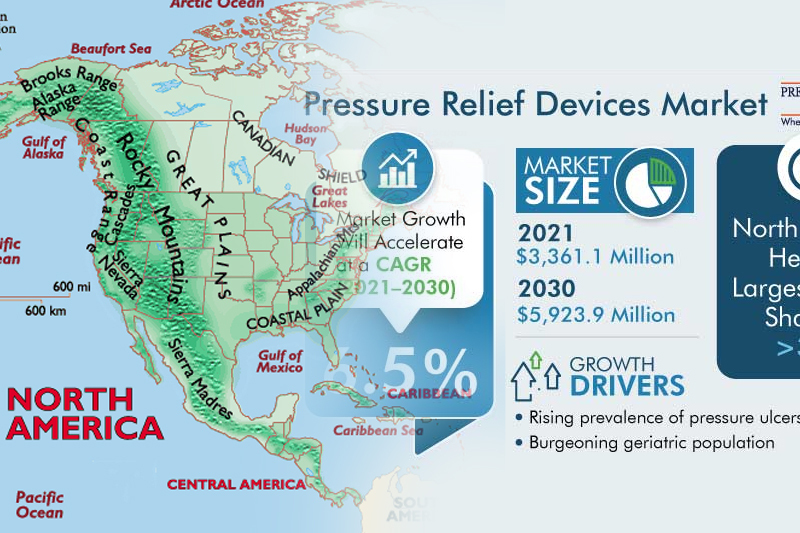 The industry for pressure relief devices is dominated by North America
The industry for pressure relief devices is dominated by North America
According to P&S Intelligence, the Pressure Relief Devices Market had a value of approximately USD 3,361.1 million in 2021 and is anticipated to grow at a 6.5% CAGR from 2021 to 2030, reaching USD 5,923.9 million in 2030.
This increase can be attributed to the fact that foam mattresses are the most popular since they are the easiest to use, most affordable, and most effective at preventing ulcers. Given its superiority to other low-tech gadgets, gel-based mattresses will have the fastest growth by 2030.
Low-tech devices accounted for about 65% of the market in 2021, and it is expected that they would maintain their dominance going forward.
Keep Reading
With a market share of over 37%, the U.S. dominates the pressure relief device market in North America. There are many government subsidy programs, favorable medical grant policies, and a high prevalence of pressure ulcers in the country.
In terms of income generation, Asia ranks third and is expected to grow at a 7.2% CAGR over the next few years. In order to target a sizable client base here and increase their sales, major players are collaborating with local vendors in South Korea, China, and India.
Because pressure relief devices are easy to use, affordable, and very successful at preventing ulcers, as well as the high prevalence of pressure ulcers, these factors are driving the pressure relief devices market.