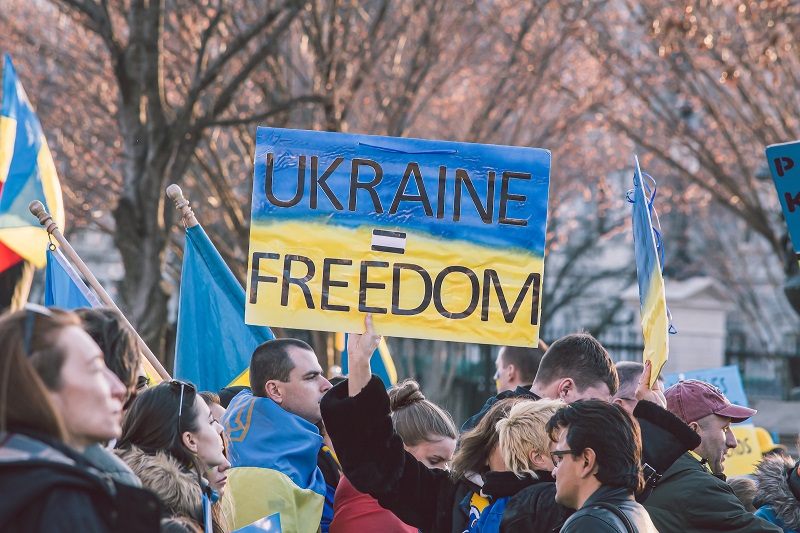 South Korea pledges more support for Ukraine as Yoon makes a surprise visit
South Korea pledges more support for Ukraine as Yoon makes a surprise visit
South Korean President Yoon Suk-yeol made a surprise visit to Kyiv on Saturday, meeting his Ukrainian counterpart Volodymyr Zelensky and promising to supply the war-ravaged nation with a bigger batch of military and humanitarian aid.
The trip came after Yoon attended the NATO summit in Vilnius, Lithuania, and visited Poland this week, where he expressed solidarity with Kyiv against Russia's invasion.
The prominent US ally is the world's ninth biggest arms exporter, according to SIPRI. But it has been resisting pressure from the West to help arm Ukraine directly, wary of Russia's influence over neighbouring North Korea.
Zelensky Thanks Yoon For "Powerful" Support
Last year's supplies to Ukraine included non-lethal entities such as helmets and body armour. This year, South Korea plans to provide a larger scale of military supplies, Yoon said in a press conference, without giving more details.
Continuing, the president said his country plans to send humanitarian aid worth $150 million this year – following around $100 million in 2022 – and help Kyiv with projects like infrastructure construction, supported by concessionary loans from South Korea.
Keep Reading
Zelensky thanked Yoon for "powerful" support, highlighting they were discussing everything essential to help Ukrainians get on with a normal and safe life again.
Yoon also visited a few small towns near Kyiv where Russian troops are accused of war crimes against civilians. Moscow strongly denies the claim, though.
"If He's Going It's Because Zelensky Allowed Him To Go"
South Korea is also preparing to send ambulances and demining equipment to Ukraine and will join the Western military alliance's aid fund for the war-torn nation, Yoon said. Nevertheless, the surprise trip potentially underscores Kyiv's approval for support delivered so far.
"If he's going it's because Zelensky allowed him to go, because he feels Korea is doing enough to warrant it," said Ramon Pacheco Pardo, the Korea chair at the Brussels School of Governance research organisation.
It also suggested Seoul may be providing greater support behind the scenes, he added.
South Korea's defence ministry has said it was holding talks on exporting ammunition to the US, but called parts of a media report that Seoul will be sending artillery rounds to the US for delivery to Ukraine inaccurate.
Compared to $7.25 billion in 2021, South Korea's arms sales in 2022 reached over $17 billion, including a $13.7 billion deal with Poland – supplying fighter jets and rocket launchers.