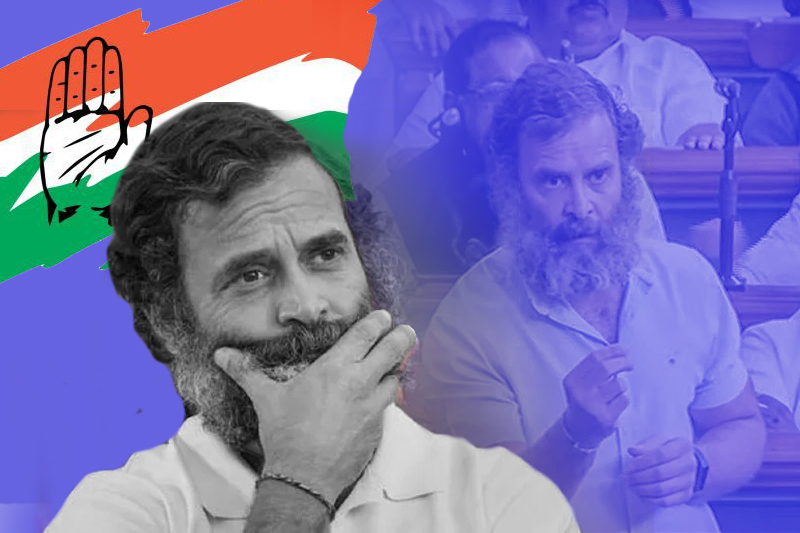 Rahul Gandhi disqualified as MP after conviction in 'Modi Surname' defamation case
Rahul Gandhi disqualified as MP after conviction in 'Modi Surname' defamation case
Just a day after being sentenced to a couple of years in prison in a defamation case, senior opposition leader Rahul Gandhi was disqualified from the membership of Lok Sabha by India's parliament. A Surat court had convicted the Congress MP from Wayanad in a case involving an alleged remark the accused made in 2019 during an election rally, where he said:
"Why all the thieves have Modi in their names, whether be it Nirav Modi, Lalit Modi, and Narendra Modi?"
The court has approved his bail and suspended the sentence for 30 days to allow him to appeal the verdict, which the Congress has termed "erroneous and unsustainable". The party has pledged to use both legal and political methods to fight the disqualification.
Visuals on Friday showed heavy security in the Vijay Chowk area in the capital Delhi outside the parliament as opposition leaders stepped out carrying a massive banner that read "democracy in danger". A number of TV channels reported that a handful of lawmakers were detained. The MPs had planned to march to the official residence of the president, Rashtrapati Bhavan.
Keep Reading
Congress president Mallikarjun Kharge blamed the conviction on Gandhi's demand for an investigation by a joint parliamentary committee to probe allegations against the Adani Group, accused of stock manipulation and accounting fraud by US-based short-seller Hindenburg Research. The conglomerate has rejected allegations of financial fraud.
National elections are due in the country next year. The Congress leader cannot contest elections until his sentence is suspended or he is acquitted in the defamation case. According to a 2013 Supreme Court order, a lawmaker sentenced to two or more years in prison is disqualified from the parliament with immediate effect.
Ministers of the ruling Bhartiya Janata Party (BJP) have criticised the Congress for questioning the verdict. "Insulting any surname is not freedom of speech," said Federal labour minister Bhupender Yadav. India's former law minister Kapil Sibal, however, said Gandhi's remarks were directed at "an individual" and not a community.