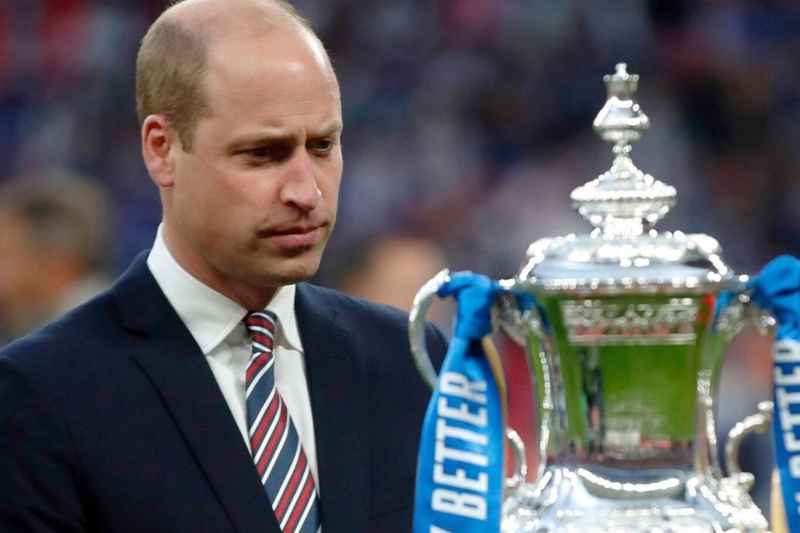 prince william faces backlash for not attending 2023 women's world cup final
Prince William Faces Backlash For Not Attending 2023 Women's World Cup Final
Prince William, who is the president of the Football Association, is facing harsh criticism for not attending the finale of the Women's World Cup final in Sydney with England playing against Spain on August 20.
While the Duke of Cambridge tweeted a personal message of congratulations to The Lionesses (England team) for victory over Australia as a phenomenal performance, its understood that he is staying back because of the environmental impact of flying long distance for such a short visit. It could add three tonnes or more of carbon dioxide to his personal footprint.
As such, Prince William would rather watch the match on television. He is committed to tackling climate change and taking such a long flight would involve creating a large carbon footprint.  Prince William would have produced 3.3 tonnes of emissions if he had taken a premium cabin flight from Heathrow to Sydney, via Singapore. This may have deterred the future King as travel emissions for the Royal Family reached 2,857 tonnes in 2022. 
Keep Reading
Nonetheless, criticism is growing louder because Queen Letiza of Spain and her daughter are attending the major sporting event. And Prince William is being accused of double standards as he attended the men's Euro 2020 final. But he attended the Women's FA Cup final earlier this year and the 2022 Women's Euro final in Wembley.
Britain's former sports minister Gerry Sutcliffe believes the Prince of Wales should attend the match. He said it's a unique moment – it's the World Cup final. Mandy Reid, leader of the Women's Equality Party, tweeted no chance that Prince William would be missing in action if the England men's football team made it to the World Cup final.
People expressed disappointment saying the girls have worked so hard to change minds and do more for women's football. "He should really be there in support."