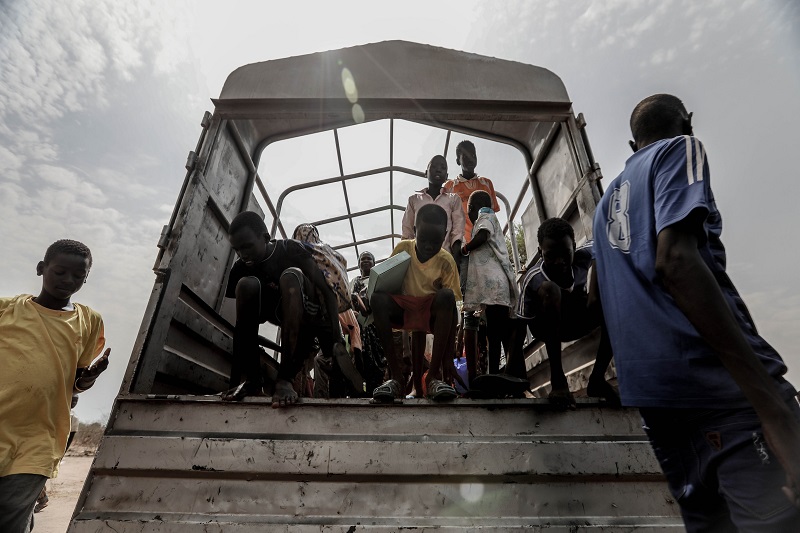 Poland Set to Hold Referendum on EU Migration Reforms to Determine Fate of Asylum Seekers and Illegal Immigrants
Poland Set to Hold Referendum on EU Migration Reforms to Determine Fate of Asylum Seekers and Illegal Immigrants
Last updated on August 15th, 2023 at 12:42 pm
Poland will hold a referendum on October 15 to ask its citizens whether they support taking in thousands of illegal immigrants from the Middle East and Africa as part of an EU relocation scheme. The Polish ruling Law and Justice Party (PiS) wants to make migration a major electoral issue. It has used anti-immigration sentiment to achieve a majority in the lower house of the Parliament in the 2015 elections. 
And now with the parliamentary elections to take place in October, the PiS has made migration one of the main issues again. Poland Prime Minister Mateusz Morawiecki said on Sunday that the referendum would coincide with the parliamentary election on October 15. He said the referendum would pose the question "Do you support the admission of thousands of illegal immigrants from the Middle East and Africa under the forced relocation mechanism imposed by European bureaucracy?" 
Keep Reading
The campaign video features street violence in western Europe, involving burning buildings and vehicles. In one of the scenes, a Black man is seen licking a large knife. And then, there's a voice over of PiS leader Jaroslaw Kaczynski saying "Do you want this to happen in Poland as well? Do you want to stop being masters of your own country?" He adds "We have this freedom. We can go mushroom picking…This is part of our freedom and we will not let this freedom be stolen from us."
Poland's ruling party has drawn attention to the rising numbers of African and Middle Eastern migrants entering the country via Belarus. About 19,000 attempted crossings have been recorded so far this year, compared with 16,000 in 2022.
It should be noted that Poland currently hosts more than a million Ukrainian refugees (white and Christian). However, when it comes to refugees of other countries being Muslims and of different cultures, Polish authorities consider them to be a threat of Poland's cultural identity and security.
Robert Biedron, an opposition politician, believes the migration question is pointless because participation in the EU mechanism is not mandatory and can be replaced by other forms of shared responsibility.