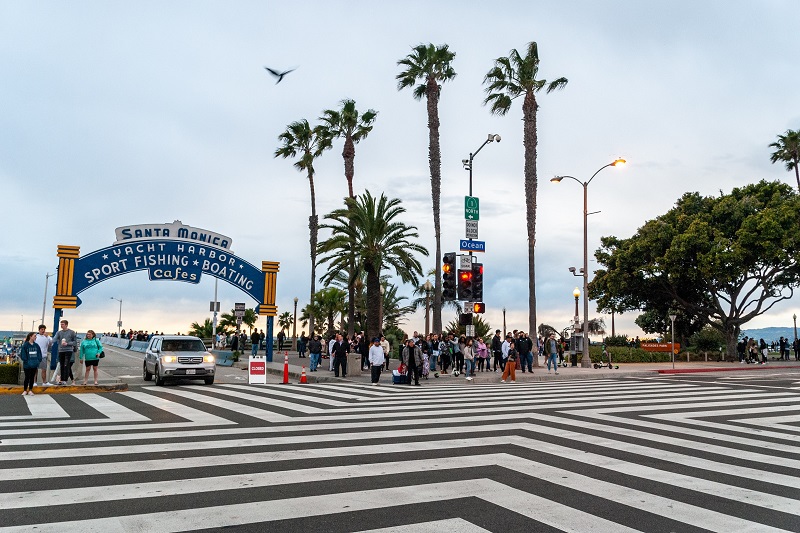 Best things to do in Santa Monica
Best things to do in Santa Monica
With the famous Santa Monica Pier and the serene Santa Monica State Beach, it may seem the best things to do in Santa Monica are quite straightforward. But there is much more to this paradise in southern California. Read on.
Taking opinions of locals who have been able to enjoy the best of the city, we've curated a reliable list of the top five things to do in Santa Monica. Pay close heed as we take you through some of the best places, activities and a few treasures in the area.
Keep Reading
What To Do In Santa Monica?
1. Santa Monica Beaches
Whether you're looking for a few hours of basking or a family fun day, the soft sandy beaches in Santa Monica are sure to please all. Dotted with palm trees and loaded with plenty of fun activities, these beaches are simply sublime and loved by tourists and locals alike.
Also Check: Best Things To Do In Downtown Los Angeles
2. Santa Monica Pier
This wooden pier perched high over the Pacific Ocean is a wildly popular place to visit in the city. From street performances to amusement parks, the Santa Monica Pier located within walking distance of many excellent hotels is equally fun for the young and young at heart.
3. Santa Monica Farmers Market
This cherry open-air market offering locally grown and sourced delicacies turns the chore of grocery shopping into a pleasant excursion you can look forward to. Don't forget to bring a wheelie cart if you plan on purchasing more than you can actually carry.
4. Ultimate Santa Monica Dog Park
The first rule at DOG PPL is quite obvious: Must love the fur babies. While the four-footed friends enjoy, pet parents can fetch a drink from the cafe. Dogs have to score well on a behavioural assessment to gain entry to this members-only canine social club.
Also Check: 10 National Parks In New Jersey
5. Santa Monica Mountains
When you are looking for a great place in the outdoors, head north for the mountains that offer miles of hiking trails to explore a bounty of sights. Avid nature enthusiasts may want to venture a bit further, to the Santa Monica Mountains National Recreation Area.