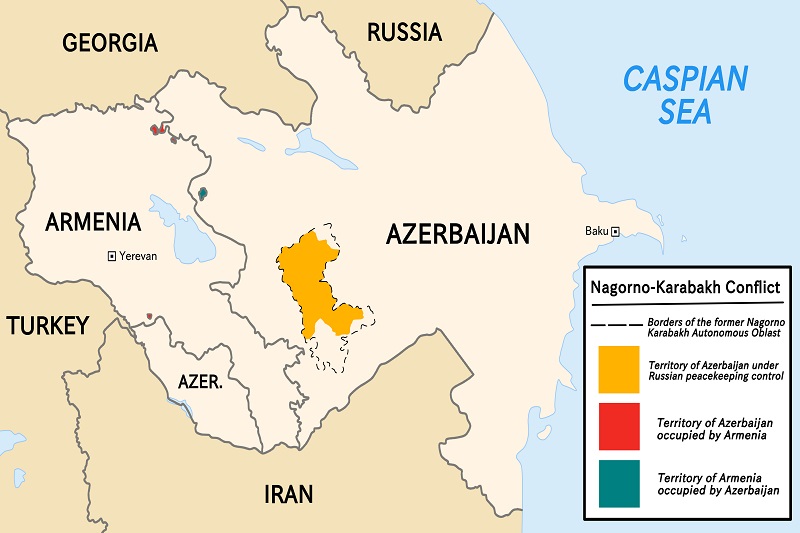 Opening of Zangezur Corridor Will Normalize Azerbaijan and Armenia Relations: Erdogan
Opening of Zangezur Corridor Will Normalize Azerbaijan and Armenia Relations: Erdogan
Turkish President Recep Tayyip Erdogan believes the opening of Zangezur Corridor will help normalize Azerbaijan and Armenia relations. Azerbaijan intends to restore the direct connection between the country's mainland and Nakhchivan on the Zangezur multi-modal transport corridor. 
During a reception with Azerbaijan Foreign Minister Ceyhun Bayramov in Ankara on July 31, Erdogan acknowledged the opening of the corridor's vital role in Azerbhaijan and Armenia's comprehensive peace agreement, which both countries are expected to seal by the end of the year. The Turkish president also emphasized the importance of continuing efforts to reach the targeted $15 billion trade volume between Turkiye and Azerbaijan. He stressed the mutual interests of both nations in collaborating fully in energy and transportation sectors. 
Keep Reading
Turkish Foreign Minister Hakan Fidan said the key to achieving peace and stability in the Caucasus region lies in the comprehensive peace agreement, and the opening of the Zangezur Corridor. In June, the Azerbaijani President Ilham Aliyev said the opening of the corridor is inevitable. He highlighted that its opening would usher in new opportunities for all countries and have a positive impact on regional cooperation.
Erdogan said with the opening of the road will be stronger through steps to be taken both in relation to the highway and railway. "The establishment of these relations will enable further strengthening of the relations between Turkiye and Azerbaijan."
Azerbaija took up this ambitious project after the 2020 war with Armenia. On its part, Armenia has guaranteed the safety of transport links between the western regions of Azerbaijan and Nakhchivan in order to ensure an unimpeded movement of citizens, vehicles, and goods in both directions. The multi-modal Zangezur corridor will connect the southwestern enclave with mainland Azerbaijan and plug into the railway and highway grid of Turkiye.
It should be noted that Nakhchivan has been isolated because of Armenia's military aggression against Azerbaijan in the early 1990s. Land connections with Nakhchivan are available either through Iran or Turkiye.