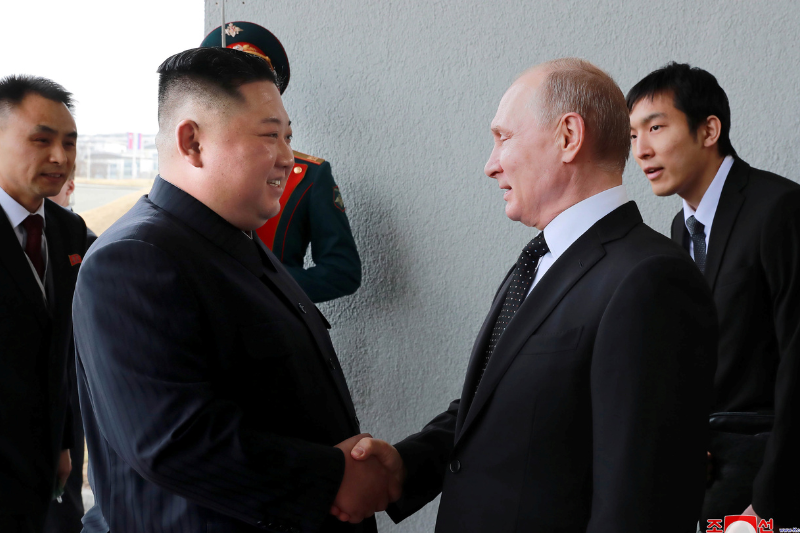 north korea's kim seeks strong ties with russia to counter us
North Korea's Kim seeks strong ties with Russia to counter US
Kim Jong-un, the Supreme Leader of North Korea, seeks stronger ties with Russia in order to counter the United States. The two countries have been growing ties in recent months. The two nations are also set to boost weapons sales in the coming months. The renewed ties can be a concern for the United States and Ukraine. Is Kim Jong-un traveling to Russia?
Kim Jong-un arrives in Russia
Kim Jong-un has arrived in Russia on a special train to hold talks with Russian President Vladimir Putin.
According to South Korean media, the North Korean leader left North Korea on a special train on 11 September to visit Russia. According to a South Korean government source, the two leaders would hold talks as early as Tuesday.
Reportedly, the Russian President invited the North Korean leader to Russia to talk on various issues of mutual concern. With the help of a partnership with North Korea, the Russian President wants to counter the growing influence of the US to the world.
The North Korean leader will reportedly meet the Russian president at the Russian port city of Vladivostok. The meeting can fuel concerns in Washington and other western nations. The Russian President and the North Korean leader can discuss ways to boost their efforts in order to reduce U.S. influence in the region.
The Kremlin confirmed the official visit by Kim on 11 September. 
Keep Reading
Growing ties between North Korea and Russia
Russian President Vladimir Putin has repeatedly called for Russia and North Korea to intensify their ties and boost military equipment sales. 
When North Korea celebrated the 75th anniversary of its foundation, various Russian officials attended the event. Various Russian officials also started negotiations on arms supplies and military equipment, by visiting North Korea and exchanging Putin's letters with Kim.
North Korea reportedly has huge stockpiles of artillery shells, rockets and arms ammunition, which can be helpful for Russia.