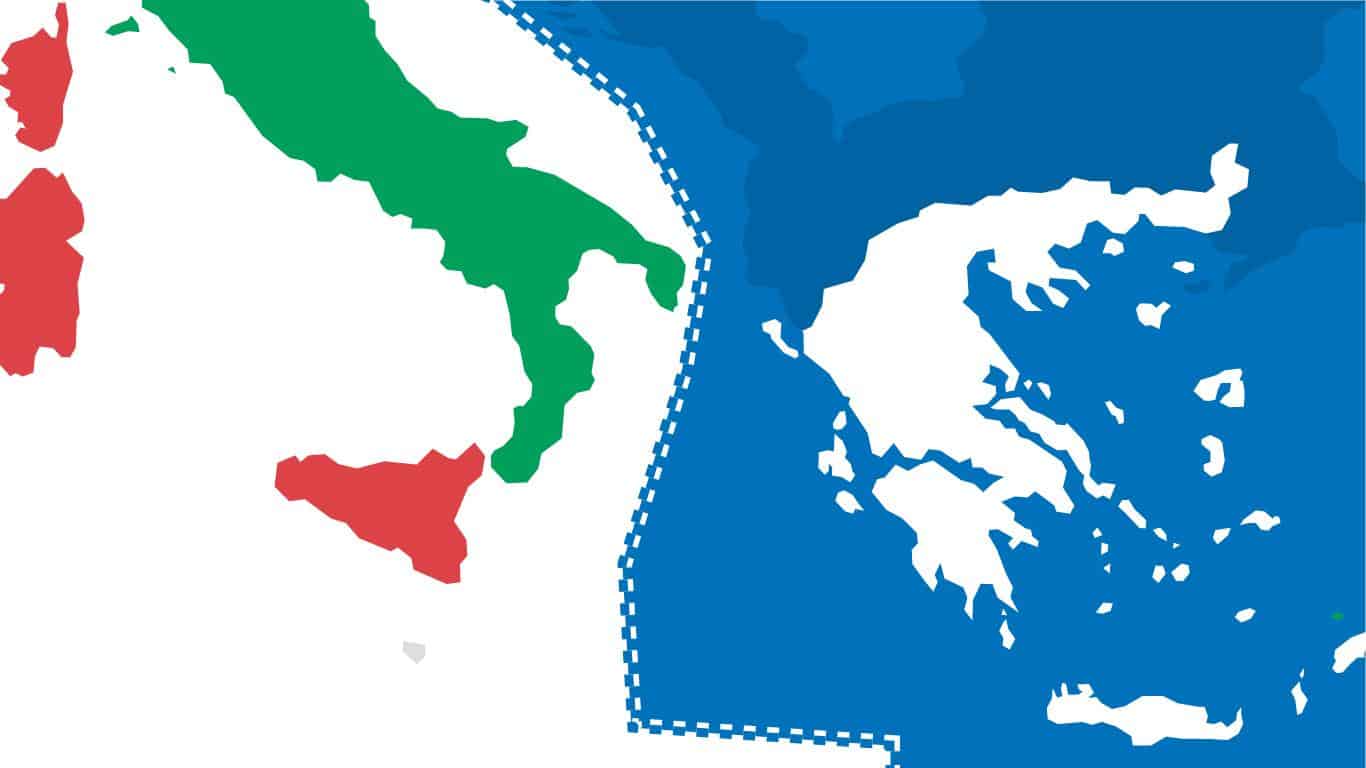 New agreement between Italy and Greece: gas, fishery, and geopolitics
On Tuesday, the foreign ministers of Italy and Greece signed in Athens the new bilateral agreement, which includes the demarcation of the exclusive economic zones in the Mediterranean. The deal is an extension of a previous arrangement on the demarcation of the maritime borders, back to 1977, and aims to be a step for the exploitation of maritime resources in the Ionian Sea by the two European countries.The new bilateral agreement includes not only the delimitation of maritime areas, but also the prospects for the energy dossier, new strategies against illegal immigration and a lot of geopolitics.
The two countries have taken hold of a dossier as strategic as it is delicate because it fits into the Euro-Mediterranean chessboard, where Turkey has already signed an agreement with the Libyan government of Fayez Al-Serraj in Tripoli but 'forgetting' the island of Crete, belonging to an EU Member State.Ministers Di Maio and Dendias intended to give breath, after several years of negotiations, to the new exploration rights which consist of an extension of the 1977 agreement on the continental shelf. A contingency that also brings with it the potential dismantling of Albania's problems for demarcations, a passage that should be subject to a similar revision between Tirana and Athens.
Both governments speak of a very important and very positive development for the two sides of the Adriatic, which inevitably also affects Turkish provocations in the Aegean. The agreement aims to reaffirm Italy as a player in the energy and Libyan dossier. In recent months, there had been discussion about a gas field, on the border between Salento and the Hellenic Ionian coast, which until yesterday it was of Hellenic prerogative. The deal is essentially linked both to the theme of the fighting illegal immigration and to the Libyan case, where Ankara is directly involved.
For Greece, the deal is part of a confirmation of strategies, as the proximity alliance with Italy is physiological. From a cultural point of view, the combination is strong, also thanks to the Tempo Forte initiative strongly desired by the Italian embassy in Athens. From an industrial point of view, the talks between Italy and Greece for military interlocutions have not waned. But at the moment, Athens is distracted by the front of Evros, which has become a priority due to the European consequences that a new case-migrants could generate. At the same time, the joint Greece-Italy Declaration on Mediterranean resources was also signed, through which the two countries express their commitment to a balanced and sustainable management of these resources. They also agree to hold periodic consultations to evaluate the impact of various factors on existing methods of fishery in the two States.
ALso Read:- EU names China, Russia for spreading misinformation during COVID-19 pandemic