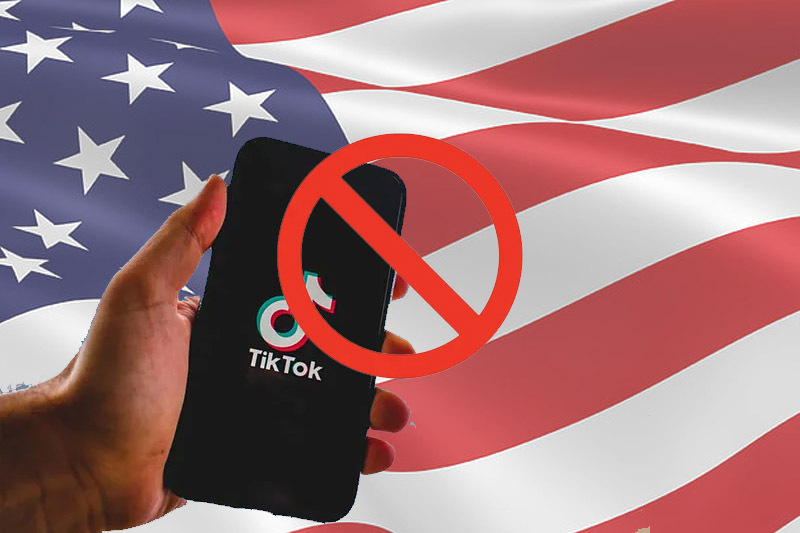 Montana to become first US state to ban TikTok on personal devices
Montana to become first US state to ban TikTok on personal devices
Montana is set to become the first state in the US to ban Chinese-owned TikTok on personal devices.
Last month, lawmakers passed a bill banning the popular video-sharing platform on personal devices by a vote of 54 to 43. On Wednesday, Governor Greg Gianforte – a Republican – signed the ban into law. It is due to take effect on January 1.
While the law wouldn't allow app stores to offer TikTok, it does not prohibit Americans who already have the app on their devices from using it.
In recent days, TikTok has come under increased scrutiny from authorities across the globe over concerns the Chinese government could access the data. Gianforte said a wider ban would support the priority to shield Montanans from Chinese Communist Party surveillance.
Montana banned the application – owned by ByteDance, a Chinese company – on government devices last December.
Keep Reading
TikTok says it has a massive user base of almost 150 million Americans. But there are concerns across the US political spectrum that the media giant could be a national security risk.
In a statement, TikTok tried to reassure Montanans that they can continue using the application to express themselves and earn a living as it continues working to defend the rights of users inside and outside of the state. The company is expected to challenge the ban in the courts.
ByteDance has repeatedly rejected claims that it is controlled by the Chinese government. In March, TikTok CEO Shou Zi Chew was grilled for multiple hours in a US congressional hearing over whether China could access user data or influence what Americans see on the app.
Although Shou repeatedly stressed it would never spy on Americans, he admitted that employees had used TikTok accounts of journalists to obtain information about them.
Earlier in March, the US government said ByteDance should sell TikTok or encounter a potential ban in the country.