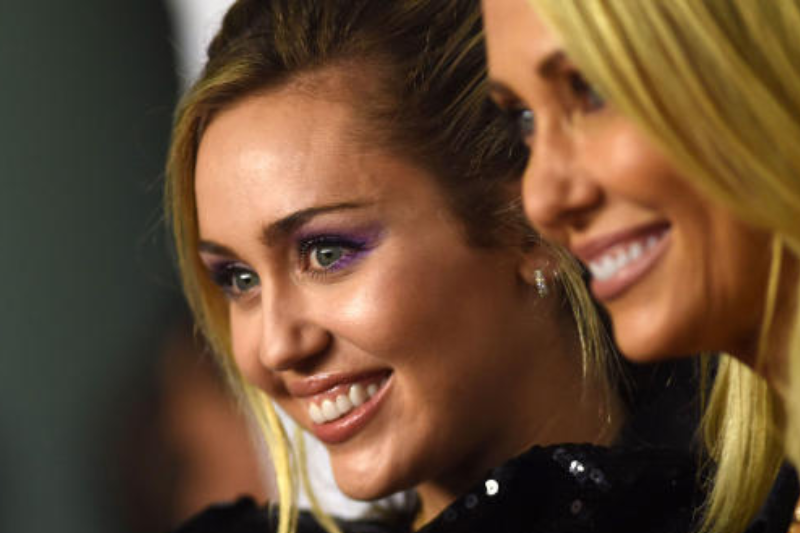 miley cyrus is maid of honor at mom's wedding to prison break actor
Miley Cyrus is Maid of Honor at Mom's Wedding to Prison Break Actor
Miley Cyrus was by her mom Tish's side in Malibu, California where the 56-year-old tied the knot with Prison Break actor Dominic Purcell in a small, poolside ceremony over the weekend. Miley and sister Brandi Cyrus were bridesmaids. Both wore ice blue dresses and carried bouquets of white roses. Trace Cyrus, their brother, was the groomsman. 
Tish wore a long white strapless gown and veil. She carried a bouquet of flowers as she walked down the aisle to Purcell, after five months of engagement, where she said "I do". It was a small intimate wedding, large white candles, white rose petals scattered on the ground and a large arrangement of baby's breath, with a few dozen guests. 
Keep Reading
This is Tish's second marriage. She divorced Billy Ray Cyrus, with whom she shares her daughters Miley Cyrus and Brandi Cyrus, after 30 years of marriage, while Purcell who played the role of Lincoln Burrows in Fox's popular Prison Break has two daughters from his past marriage with Rebecca Williamson.
Sources say the Flowers singer is excited and very happy that Tish has found someone she loves with all her heart. They said Dominic makes Tish so happy, and Miley loves seeing her mother smile and laughing. Sources added that the 30-year-old singer/actress wants the best for her manager mom after their parents' divorce.
Miley's parents mutually ended their marriage, citing irreconcilable differences. Tish's divorce filings stated that she and Billy Ray, 61, had not cohabitated as man and wife for a continuous period of more than two years.