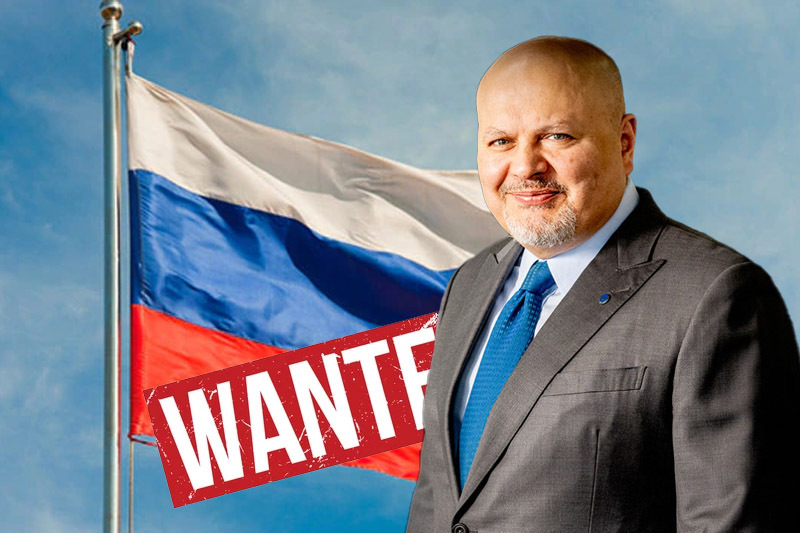 Karim Khan: ICC prosecutor 'wanted' in Russia over Putin arrest warrant
Karim Khan: ICC prosecutor 'wanted' in Russia over Putin arrest warrant
Moscow has issued an arrest warrant for Karim Khan. The prosecutor from the International Criminal Court (ICC) in The Hague, Netherlands, had prepared a warrant for the arrest of Russian President Vladimir Putin over war crimes in Ukraine, Russian media reported Friday.
Khan was added to the Interior Ministry's wanted list, Russia's TASS News Agency reported, quoting the ministry's database. According to multiple media reports, a picture of the ICC prosecutor could be seen in the database on Friday.
Russia's Investigative Committee, responsible for handling major crimes, had mentioned at the time that Khan was being investigated for the criminal prosecution of an innocent person – referring to the war crime charges against Putin.
The wanted notice did not specify Khan's offence.
Keep Reading
Moscow opened the criminal probe into Khan, who is a citizen of the UK, after the ICC issued an arrest warrant for the Russian leader over accusations he had committed war crimes by unlawfully deporting scores of Ukrainian children to Russia.
Kyiv says over 19,000 Ukrainian children, with more than 4,000 possibly orphans, have been deported to Russia since the beginning of the full-scale war in February last year. Several kids are allegedly placed in institutions and foster homes.
The Hague-based court also announced an arrest warrant had been issued against Maria Lvova-Belova, Russia's presidential commissioner for children's rights.
At the time, Ukraine's Prosecutor General Andriy Kostin hailed the ICC decision, calling it "historic".
But the ICC was later compelled to issue a statement of concern after former Russian President Dmitry Medvedev threatened to hit the war crimes court with hypersonic missiles. And earlier this month, according to the Moscow Times, Kremlin spokesperson Dmitry Peskov said the ICC was a puppet in the hands of the collective West.
Russia is not a member of the international court. It has called the arrest warrant "void".