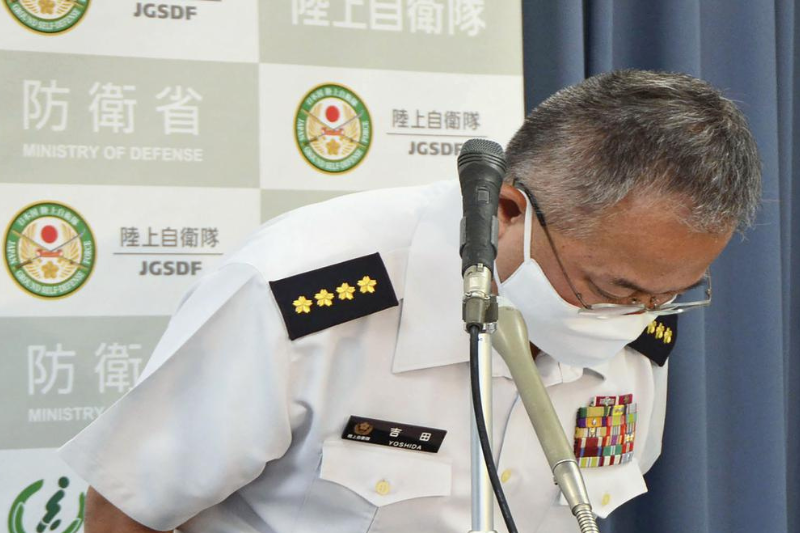 japanese military refused to take sexual abuse cases seriously report
Japanese Military Refused to Take Sexual Abuse Cases Seriously: Report
A panel of experts has rebuked the Japanese military for hiding sexual abuse and harassment cases in the self-defense forces (SDF) and refusing to take the allegations seriously. In its report, the panel highlighted 1,325 cases of harassment targeting women and men. It said more than 60 percent of the victims failed to report the incident.
Most of the victims did not trust nor expect the SDF and the ministry to handle the cases. They also feared retribution if they spoke out. According to the report, 80 percent cases involved abuse of power, with sexual harassment accounting for 12 percent. There were also cases of maternity harassment, wherein women who took time off before and after giving birth were targeted. 
Those who decided not to report the cases revealed they were not confident that reaching to counselors would resolve their problem. Some said they did not know who to talk to, while some said the atmosphere was not conducive to consultation, or said they feared being exploited by whistleblower hunters.
Keep Reading
The investigation was brought about when a former SDF member, Rina Gonoi, alleged that she had been repeatedly assaulted by several servicemen, and she was forced to abandon her career. She publicly demanded her complaints be reinvestigated. In September 2022, SDF officials acknowledged her mistreatment and apologized, and four of the five accused personally apologized to Gonoi. Moreover, the ministry dismissed the five servicemen at the end of 2022 and punished four others.
The female also filed a damages suit against the five accused and the government, disclosing that she had been harassed on a daily basis after joining the SDF in 2020. Gonoi alleged being slapped on the backside, or held from behind while walking along the hallway. She also accused the other servicemen of kissing her on the cheek or grabbing her breasts.
The expert panel urged the government and the SDF to raise awareness of harassment, and appraise how officials in supervisory positions handle complaints. It said harassment should never be allowed to occur as it causes loss of mutual trust among members of the defense ministry and the SDF. The panel stated that it is intolerable for them to fail to take appropriate action.