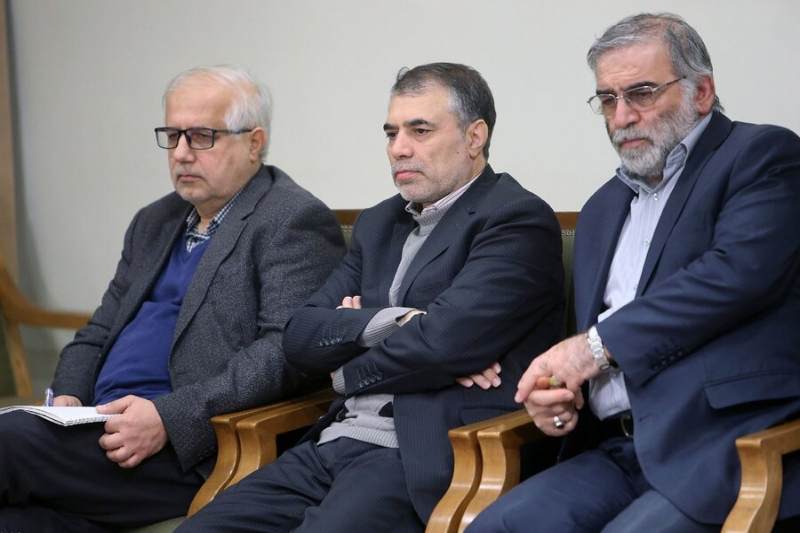 Iranian scientist's assassination and challenges for incoming Biden administration: a tale around Iran's nuclear programme
Last updated on December 10th, 2020 at 04:24 am
Iranian scientist's assassination: Mohsen Fakhrizadeh, Iran's top nuclear scientist was assassinated on November 27 in broad daylight. Iran has blamed Israel of carrying out the "state sponsored act of terrorism". If Israel has, in most likelihood, carried out this assassination on Iranian scientist, it definitely is to undermine the highly possible rapid relations recovery through cooperation between US and Iran as Joe Biden takes office as President of United States on January 20, 2021. This is a positive turn of events in favor of Israel's Netanyahu and Trump who want to make circumstances as sour between US and Iran to hamper Biden administration's attempts to resume negotiations and return to the 2015 nuclear deal, JCPoA. 
US had assassinated most powerful and influential leader of Iran, Qassem Suleimani, in a drone strike outside Baghdad airport in January. This was a sheer publication of Iran's weak security network and the fact that Iranian regime was unable to follow back with a hard-lined response reflected poorly on the leadership internationally. Iran carried out 5 missile attacks on US bases in Iraq in response to Trump's boasting of Suleimani killing, but in only a symbolic way. Iran failed to hurt US back in equal proportions. This didn't sit well with the conservative Iranian leaders.
The audacious killing of Iran nuclear programme's backbone, Mohsen Fakhrizadeh, has served as a double edged sword. Apart from making situation tough for Biden, the assassination has also split wise open the already present rift between Iran's factions – between conservative politicians and hardline factions who are allied with the Islamic Revolutionary Guards Corps, and the reformist group led by president, Hassan Rouhani.
Conservative leaders had called out for a strong response as the only way to dissuade any future attacks. Hossein Salami, the top commander of the Revolutionary Guards, vowed speaking at Fakhrizadeh's funeral, "Enemies should be awaiting our revenge." Such open denunciations are a not a rarity in Iran. But this time the conservative and hardline factions of the country are signaling the supreme leader Ayatollah Ali Khamenei of taking some action. He is the one with final say on Iran's nuclear programme and foreign policy. The situation, as is turning out for Iran is, if they wait out for Trump to exit to take any strong action, and resume talks with Biden, they fear they will be projected as a weaker link in partnership. The recent attacks have exposed Iran's vulnerability.
With Iran's presidential elections due for June 2021, Biden's administration will have just a few months to reach an agreement to rejoin JCPoA (Joint Comprehensive Plan of Action) in exchange of revoking sanctions imposed on Tehran.
Though Rouhani and his close aids including foreign minister Javad Zarif see Biden as more predictable and approachable than Trump, the conditions on restarting negotiations is a tough nut to crack for Iranian regime. US has extended conditions for its rejoining the 2015 JCPoA nuclear deal and lifting sanctions on Iran. Iran must commit to negotiate on various issues like its ballistic missile programme and supporting militia in the region. These issues may be even non-acceptable to moderates in Iran.
The amalgamation of these issues raised over to the cliff edge by Israel and Trump administration will pose challenges to Joe Biden and his administration early on in the presidency who is looking to bring back JCPoA to its initial stance as was in the time of former President Barack Obama who brough in the nuclear deal.