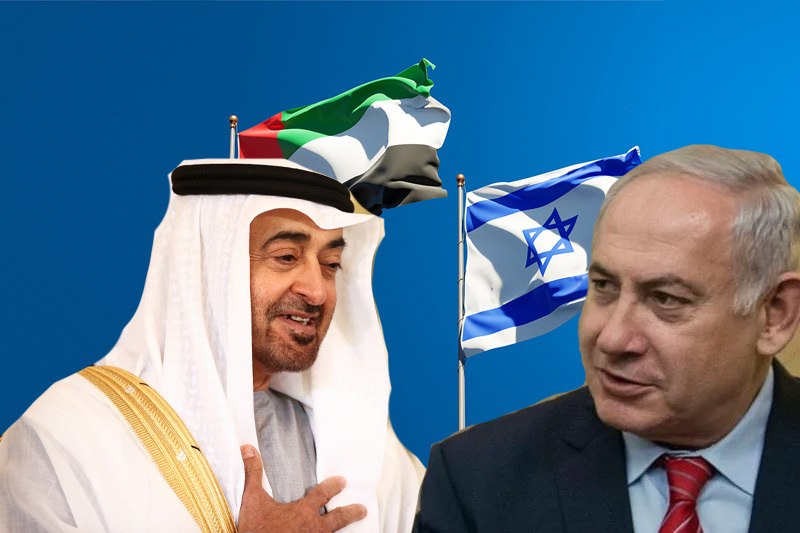 How UAE-Israel Bilateral Ties Could Help Alleviate Ongoing Middle East Tensions
How UAE-Israel Bilateral Ties Could Help Alleviate Ongoing Middle East Tensions
On August 13, 2020, the UAE and Israel announced the establishment of relations under the historic Abraham Accords Peace Agreement with the US.
Shortly after, the two countries began collaborating closely to expand and intensify research and treatment on COVID-19 and working groups are making progress on a range of initiatives.
The signing of the Accords between the UAE, Bahrain and Israel opened up new possibilities for Israel to establish diplomatic relations with two key states in the Gulf.
UAE's Advocacy For A Two-State Solution
In a little over two years, the UAE and Israel have revealed a political will to move forward with a speed and intent that has left innumerable observers of the region surprised.
Soon after the inking of the deal, the Emirates reiterated its continued support for the Palestinian cause and Yousef Al Otaiba affirmed UAE's advocacy for a two-state solution.
The UAE Ambassador to the US argued the Gulf country would now pursue this objective with greater conviction by directly engaging with Israel through stronger diplomatic tools.
Root Causes Fuelling The Israel-Hamas War
Amid the escalating Israel-Hamas war, UN Secretary-General Antonio Guterres has pleaded for an immediate ceasefire and a reassessment of underlying issues.
Speaking at the UN Security Council, Guterres highlighted the imperative need to make sense of the root causes fuelling the ongoing strife.
The UN chief condemned the October 7 Hamas attack, while acknowledging the 56-year suffering endured by scores of Palestinians under a "suffocating occupation".
Keep Reading
Israel Urged To Ensure Protection Of Civilians
At the Security Council, the UAE recommitted to employing all diplomatic means to secure an immediate and sustainable truce, addressing one of MENA's most pressing modern challenges.
The statement of the UAE delegation, delivered by Reem Al Hashemi, Minister of State for International Cooperation, called for giving priority to diplomatic efforts.
The minister emphasised Hamas' actions can never justify Israel's policy of collective punishment towards Gaza and called on Israel to ensure the protection of civilians.
Dialogue Remains The Only Viable Solution
On Sunday, in the latest in what is expected to be a series of Compassion (Tarahum) for Gaza relief campaign, thousands of UAE residents helped pack aid boxes for Palestinians.
Between all three events last weekend, about 25,000 aid boxes were prepared, highlighting the UAE's commitment to support those in need, irrespective of country or religion.
Last week, UAE President Sheikh Mohamed bin Zayed stressed "the international community must work together" while attending the hastily-convened Cairo Peace Summit.