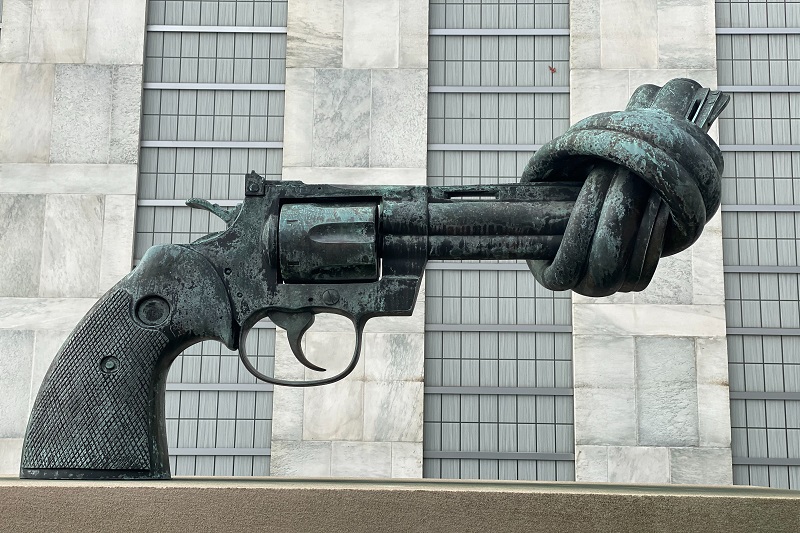 El Paso Walmart Mass Shooting: Gunman who killed 23 gets 90 life sentences
El Paso Walmart Mass Shooting: Gunman who killed 23 gets 90 life sentences
In one of the deadliest mass shootings in US history, a 24-year-old opened fire in 2019 at mostly Hispanic shoppers at a Walmart in the US-Mexico border town of El Paso, killing 23 and injuring 22 more.
The gunman, who is white, had posted a hate-filled, anti-immigrant message online minutes before spraying his victims with bullets from a high-powered assault-style rifle.
His victims included elderly grandparents as well as a three-year-old, whose parents also got killed. The accused has admitted to leaving his house nearly 650 miles away to reach the town and target the Latinos.
First Face-To-Face Interaction Between Survivors And Crusius
With over 50 people sitting in a crowded El Paso court on Friday and several more gathered in an overflow area outside, Patrick Crusius was sentenced to 90 consecutive life sentences in federal prison. He had pleaded guilty after prosecutors said they won't seek the death penalty.
Nevertheless, the gunman could still face the punishment on capital murder charges in state court.
Keep Reading
The sentencing arrived after a couple of days of emotional testimony from witnesses, as survivors and relatives of those killed sat face-to-face with the murderer.
Family Members Lay Bare Their Trauma
Crusius pleaded guilty to 90 charges in February this year, including 23 counts of using a firearm in a federal crime of violence resulting in death, 23 counts for hate crime acts resulting in death, 22 counts of using a firearm in a federal crime of violence, and 22 counts of hate crime acts resulting in bodily injury.
He expressed little emotion throughout the sentencing. It was the first time survivors and relatives spoke directly to the gunman. They delivered emotional statements, calling the accused a "killer", "monster" and "parasite".
Hands and feet shackled, he nodded "yes" when asked by the loved one of a victim if he was sorry for his crime. Some family members revealed the trauma the 2019 incident brought them. Kathleen Johnson informed the court of her night terrors and PTSD since losing her husband in the attack.