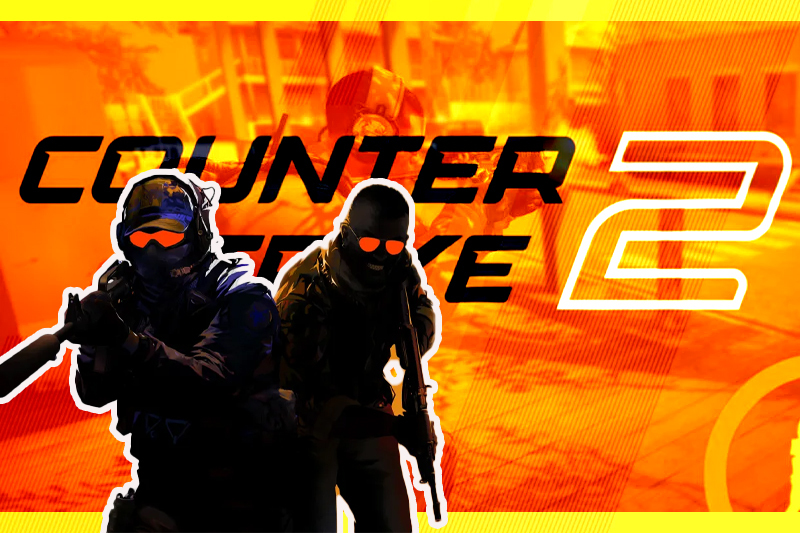 Counter-Strike 2 to launch this summer as Free CS:GO Upgrade
Counter-Strike 2 to launch this summer as Free CS:GO Upgrade
Counter-Strike 2, the sequel to one of the most illustrious first-person shooters, was unveiled by Valve on Wednesday. The website for the game claims that CS2 is a significant improvement to Counter-Strike: Global Offensive, which has long been the pinnacle of the tactical shooter subgenre.
With new features and tools, maps have been completely redone. Sometime this summer, the new game will be offered as a free upgrade to the already-free-to-play CS:GO on Windows.
Launched in 2012 by Valve (creators of the Steam Deck), CS:GO is the fourth main series installment in the Counter-Strike franchise. It has long dominated the tactical shooter genre, which rewards accurate aim and well-coordinated tactics to accomplish goals like planting or defusing bombs.
When Riot Games introduced Valorant in 2020 with more modern graphics and agents with distinctive skills like smokes and barriers, it put its dominance to the test. With the news of Counter-Strike 2, the franchise will get a modern makeover and a chance to draw in younger gamers who weren't into a game that was released ten years ago.
Keep Reading
A number of improvements to the gaming experience are highlighted in the statement. CS2 has volumetric, dynamic smokes that respond to gunfire. The game's visuals are crisper and more vibrant, while the CS:GO weapons, finishes, and environmental effects have all received high-resolution improvements.
Sub-tick updates are also used for moving and firing. That's crucial for the competitive component of the game, as players' reflexes are constantly put to the test and the smallest gaps in time can have a big impact on the result of a match.
Would you like to take the limited test? The Counter-Strike 2 development team considers a number of factors when choosing existing CS:GO players, including (but not limited to) recent playing on Valve official servers, trust factor, and Steam account standing, according to Valve's FAQ.
You'll notice a notification on the CS:GO main menu if you've been selected for the test. Inviting players will happen gradually up until the game's launch. As more details become available as the game approaches release, we'll keep you updated.