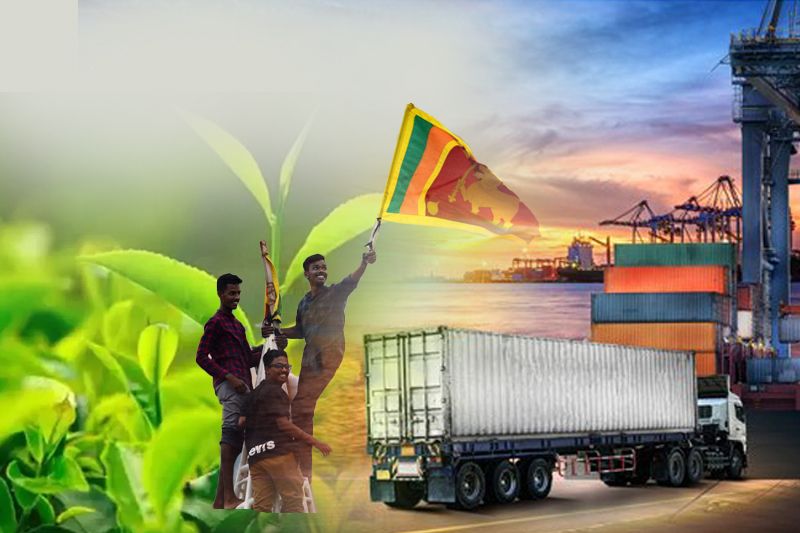 Can Sri Lanka find its way out of "bankruptcy"?
Can Sri Lanka find its way out of "bankruptcy"?
The Indian Ocean nation is, in the words of its own president, "bankrupt". It defaulted on its sovereign debt last May, for the first time in its history, plunging the country into economic and political chaos.
Defaults happen when governments fail to meet some or all of their debt payments to creditors. The situation doesn't let a country maintain a pleasant reputation with investors, making it more challenging for it to borrow the money it requires on international markets, which can further damage confidence in its currency as well as the economy.
The Sri Lankan economy has been hit hard by the Covid-19 pandemic and soaring energy prices, but a number of critics blame the previous government for the current crisis. Rising inflation and a chronic shortage of foreign currency have triggered a serious scarcity of medicines, fuel, and other essentials.
"This is the most man-made and voluntary economic crisis of which I know," professor Mick Moore from the University of Sussex and former consultant on Sri Lanka for the Asian Development Bank told the BBC's Today programme.
Keep Reading
Following the default in May 2022, the government secured a $2.9 billion International Monetary Fund bailout in principle the following September. But until Sri Lanka's sovereign creditors in India and China agree to a restructuring of the bilateral debt they are owed, the cash will not be released to the country.
A deal has not materialised yet. Moreover, even if the cash does start to flow, that will mark merely the beginning of Sri Lanka's economic rebuilding programme, and not the end. For it's widely accepted that the country's economic model requires a fundamental overhaul.
According to Sri Lanka's statistics department, the country's key inflation rate dropped to 54.2% in January from 57.2% in the month before. "Inflation is easing in line with expectations," said Dimantha Mathew, head of research for Colombo-based investment firm First Capital, adding inflation is projected to hit 51.9% in February and fall below 50% by March.
So, can Sri Lanka find its way out of "bankruptcy"?