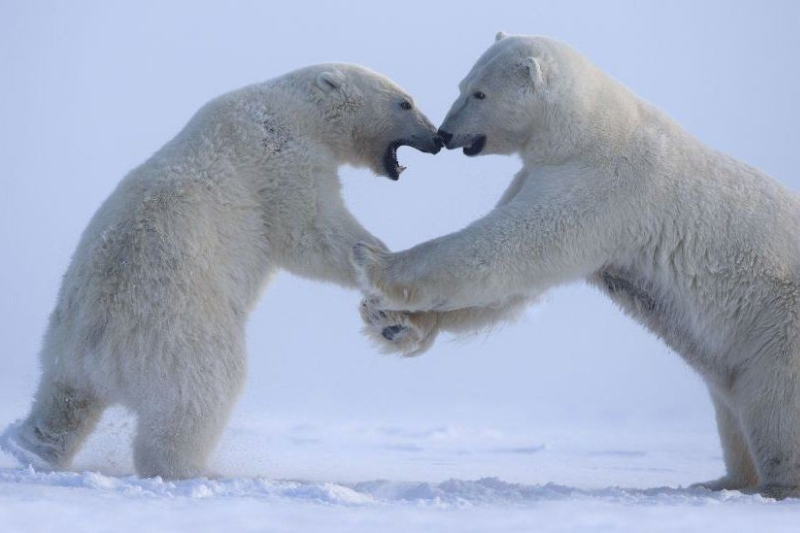 biden cancels trump's gas leases in alaska's largest wildlife refuge
Biden cancels Trump's gas leases in Alaska's largest wildlife refuge
Joe Biden's administration in the United States has canceled oil and gas leases in Alaska's largest wildlife refuge granted under the tenure of ex-President Donald Trump.
The United States Department of the Interior, one of the executive departments of the United States federal government, canceled seven oil and gas leases in Arctic national wildlife refuge, a national wildlife refuge in northeastern Alaska, United States.
Deb Haaland, United States Secretary of the Interior, said that "no one will have rights to drill for oil in one of the most sensitive landscapes on earth." She said that the decision was taken to protect the refuge and preserve 13 million acres of wilderness.
Joe Biden, the current President of the US, said on Wednesday, "We have a responsibility to protect this treasured region for all ages." He further said that the decision would protect Alaska Natives.
The Arctic Village and Venetie Tribal governments lauded the decision by the Trump administration. However, Republicans in Alaska criticized the decision, saying it would harm Alaska Native groups who got economic benefits from the drilling projects.
Dan Sullivan, the junior United States senator from Alaska, said that Biden screws the Indigenous people of Alaska every time. He wrote on X, previously Twitter, "This unlawful cancellation of leases brings us to 55 executive orders and actions specifically targeting Alaska since President Joe Biden assumed office."
Keep Reading
Decision protects against climate change
Deb Haaland said that the decision by the Biden administration would protect Alaska's Arctic national wildlife refuge that has been affected by climate change. 
Recently, reports emerged that ecological disruption is affecting the wildlife and people in the Arctic National Wildlife Refuge. Experts said that climate change and oil drilling were the main causes of ecological disruption in the Arctic National Wildlife Refuge. Experts also said that oil drilling harmed the native animals and the lives of the people.
Interior Secretary Deb Haaland said that climate change caused the Arctic to warm two-to-four times faster than the rest of the world. She said that the latest decision would reduce fossil fuel production in the refuge.