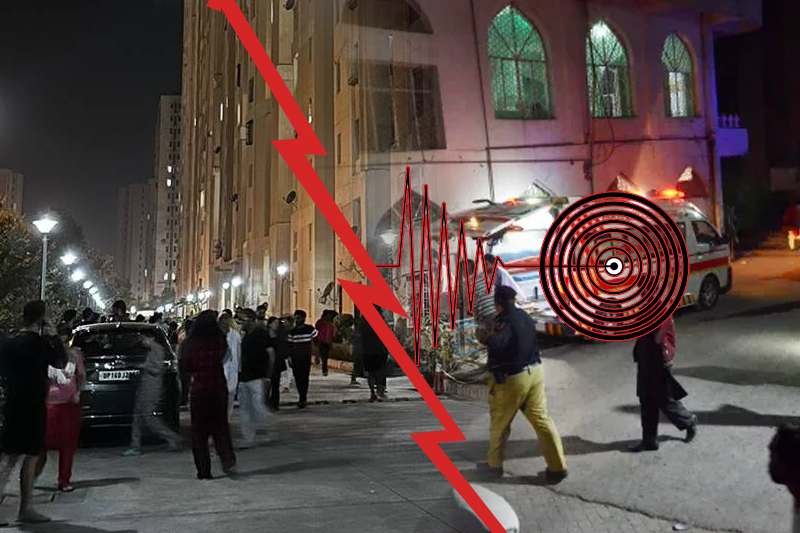 6.5 magnitude quake hits Afghanistan, tremors felt across northern India
6.5 magnitude quake hits Afghanistan, tremors felt across northern India
Tuesday night saw almost the entire northern India experiencing strong tremors of a 6.5 magnitude earthquake that occurred in northeastern Afghanistan and northern Pakistan, roughly 1,000 km north of New Delhi. According to the US Geological Survey (USGS), the quake was located around 300 km northwest of Kabul, in closer proximity to the border with Tajikistan.
The Hindu Kush region in northeastern Afghanistan is an earthquake-prone area, routinely experiencing tremors of magnitude over 6. While at least a couple of people were reported dead in the incident in Pakistan and more than 300 injured, a number of buildings in the country were potentially damaged and are currently been evacuated.
Keep Reading
Since the quake is considered deep, it is unlikely to be followed by aftershocks – which came in hundreds or even thousands following the deadly February 6 earthquakes in Turkey. No aftershocks, big or small, were reported from Afghanistan on Tuesday.
While a 6.9 magnitude tremor in southern Tajikistan last month was not felt anywhere in India, the one from Tuesday was felt across northern India. The contrast comes from the depth. While the quake in Tajikistan was pretty shallow and originated just 11 km below the surface, Tuesday's quake, according to USGS, originated 187 km below the surface.
Deep earthquakes, if sufficiently strong, are felt over large geographical areas because in travelling radially upwards to the earth's surface, they spread over great distances. But such quakes are also usually weaker as they tend to lose a major part of their energy while travelling long distances.
Therefore, even if the Tuesday tremors were felt by the Delhi residents for 15-20 seconds, they aren't expected to have caused substantial damage.