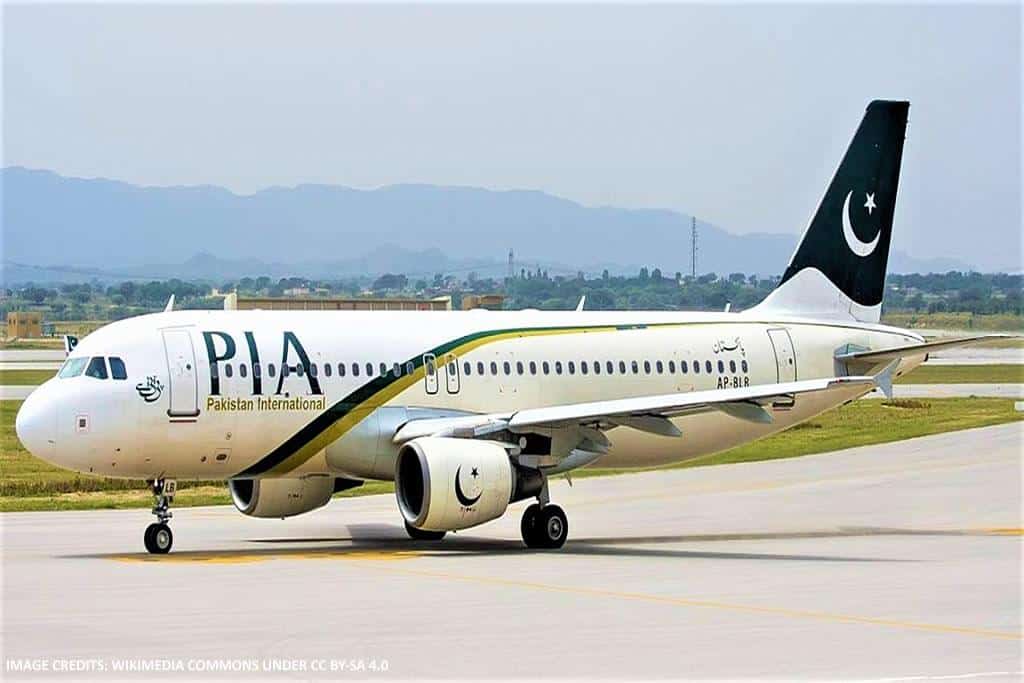 262 Pakistani airlines pilots grounded over shady licenses and credentials, case a 'serious lapse' in safety
In a serious lapse of safety protocols in aviation industry, Pakistan is grounding 262 pilots over dodging their examinations and flying under fake credentials, the Pakistan aviation ministry said on Friday. This action is to be followed by an enquiry into their qualifications. The recent development that became a global concern was an aftermath of recent Pakistan airlines airplane crash in Karachi in late May which led to a probe.
The airline crash in Karachi in month of May led to initiating of an investigation into the accident which revealed lapse on the pilots' side where they neglected the safety protocols and standard procedures. 97 onboard passengers met their ill fate leading to uproar in the aviation ministry and a call for probe.
On Thursday, Pakistan International Airlines (PIA) had communicated that it would "ground the pilots with dubious credentials". Since 2018 there has been an ongoing investigation around examinations and credentials of the airlines pilots, conveyed Aviation Minister Ghulam Sarwar Khan. Majority of pilots have been accused of someone filling in for them during examinations, and on many occasions all the eight required papers were managed to be written fraudulently.
On Friday, it was conveyed by the Pakistan Aviation Ministry that the 262 grounded Pakistan pilots have pending inquiries against them. The pilots under investigations include 141 from PIA, 9 from Air Blue, Serene Airlines' 9 pilots, and 17 from Shaheen Airlines. Shaheen airlines have however closed operations now. The list includes 109 commercial pilots while 153 are airline transport pilots, Sarwar Khan elaborated.
Raheel Ahmed, Air Blue deputy Managing Director – Commercial said, "We are still waiting for the list." PIA official too reported as to not having received any list of grounded pilots. Both the airlines, Air Blue and PIA have offered full cooperation into the investigation and compliance of grounding the listed pilots. The list will be shortly publicized on civil aviation website, an official from aviation ministry said.
The listed pilots have been restricted from flying for clubs or charter services as well.
The recent grounding of the pilots in question is keeping in mind global standards and maintaining Pakistan's airlines international standing. Aviation Minister Ghulam Sarwar Khan said, "I think this will help us in satisfying the international organizations that we have corrected the wrongdoings."
The publicized error in pilot's credentials has led to an uproar on international aviation stage. The International Air Transportation Association and European Union Aviation Safety Agency have conveyed their concerns over dubious credentials on such a large scale.
The pilots in Pakistan first came under scrutiny when a 2018 crash landing led to investigations – the pilot's license had test date as a holiday, which indicated of a fake license. This led to a probe in motion leading to grounding of 16 PIA pilots in early 2019.
The revised test plan for pilots came into effect in 2012. It was a tricky test schedule in order to match international standards which might have led prospective pilots to acquire illegal means to get license. The program requires passing of 8 exams and minimum 1500 hours of flying experience to get the flying license.    The probe has led to suspending of at least 5 top aviation officials. Khan has assured of fair and legit inquiry into the matter.
Also Read:- Malaysia will not accept any more refugees, says its PM