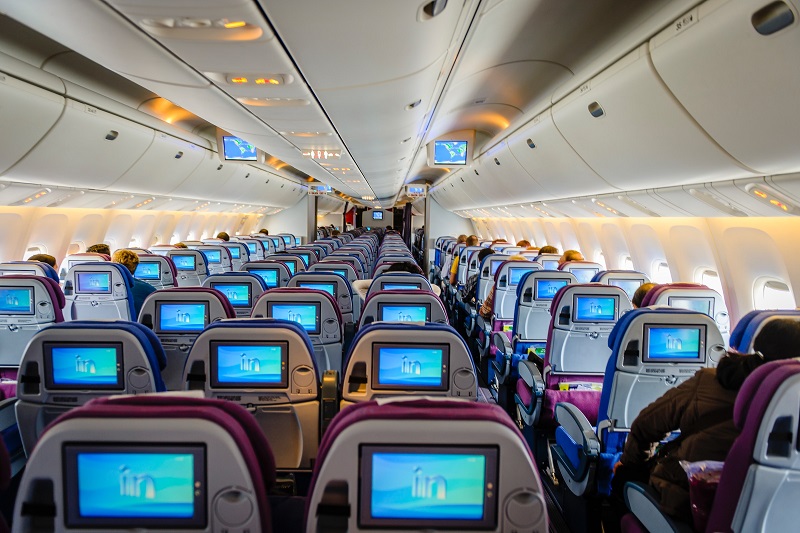 The end of flight mode is coming. But passengers aren't sure that's a good thing
The end of flight mode is coming. But passengers aren't sure that's a good thing
Under new rules, outlined by the European Commission last year, passengers on flights within the EU will soon be allowed to use their mobile phones without enabling airplane mode. This means travellers can text, make phone calls and stream videos.
But Not Everyone Is Happy
A new poll by Kayak has revealed that travellers are split on the new inflight phone rules. While 21% of British respondents said they are against the change, 40% welcomed it but stressed the need for a limit on usage with a "quiet hours" time on flights.
According to Evan Day, KAYAK UK country manager, for some passengers, a flight is part of the experience of going on a vacation, switching off from the world, relaxing or watching an in-flight movie, which could get interrupted by those busy using 5G.
Keep Reading
The Sky Is No Longer The Limit
As part of the ruling, airlines can offer 5G technology to passengers onboard while allowing them to use mobile data. That's a big move as travellers boarding flights across the EU are currently requested to enable aeroplane mode or switch off their devices for the entire journey.
This is because historically humans had little understanding of how mobile data could threaten flight communications, Dai Whittingham told the BBC.
There used to be some concern about how mobile data could interfere with automatic flight control systems. But what has now been observed is the risk of interruption is quite minute, the chief executive of the UK Flight Safety Committee said.
Concerns have been raised in the US over how 5G frequencies might put flight systems at risk. But this is not an issue in the EU and UK, Whittingham confirmed.
How Did Travellers Respond?
Although the change has been hailed as a step forward for plane travel, not every traveller is pleased. One user took to Twitter to highlight the not-so-good way people already behave with their phones on all other public transport.
"Yet another reason to hate flying," a second user wrote, trying to make other passengers imagine a situation where they have got stuck in a seat next to somebody on their phone for hours. After all, some passengers like having a break from their devices.